All Things Good Food
Posted on: April 10, 2023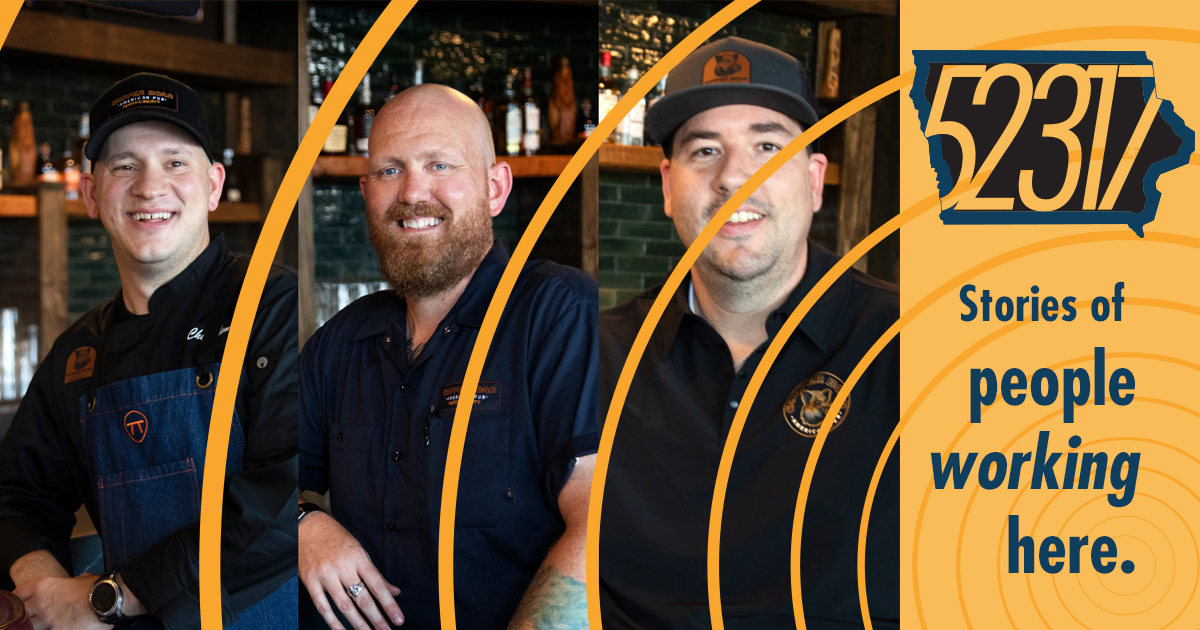 A passion for food led the way as three friends, all chefs, decided to follow their shared dreams and open a restaurant together. The result? A modern American pub with new takes on classic dishes. General Manager, Ty Medema, talks about how he and partners Shane Durian and Zephaniah Leaton brought the Copper Boar to life.
North Liberty is the headquarters of local media, regional financial and national transportation companies and home to solar energy and tech startups, and entrepreneurs getting their big ideas off the ground.
Get to know your new business community.
Download this episode, or subscribe in iTunes, Google Play, Stitcher or wherever you get podcasts. 52317 is proudly produced in North Liberty, in the heart of ICR Iowa.