Get Ready for Outdoor Pool Season
Posted on: May 16, 2023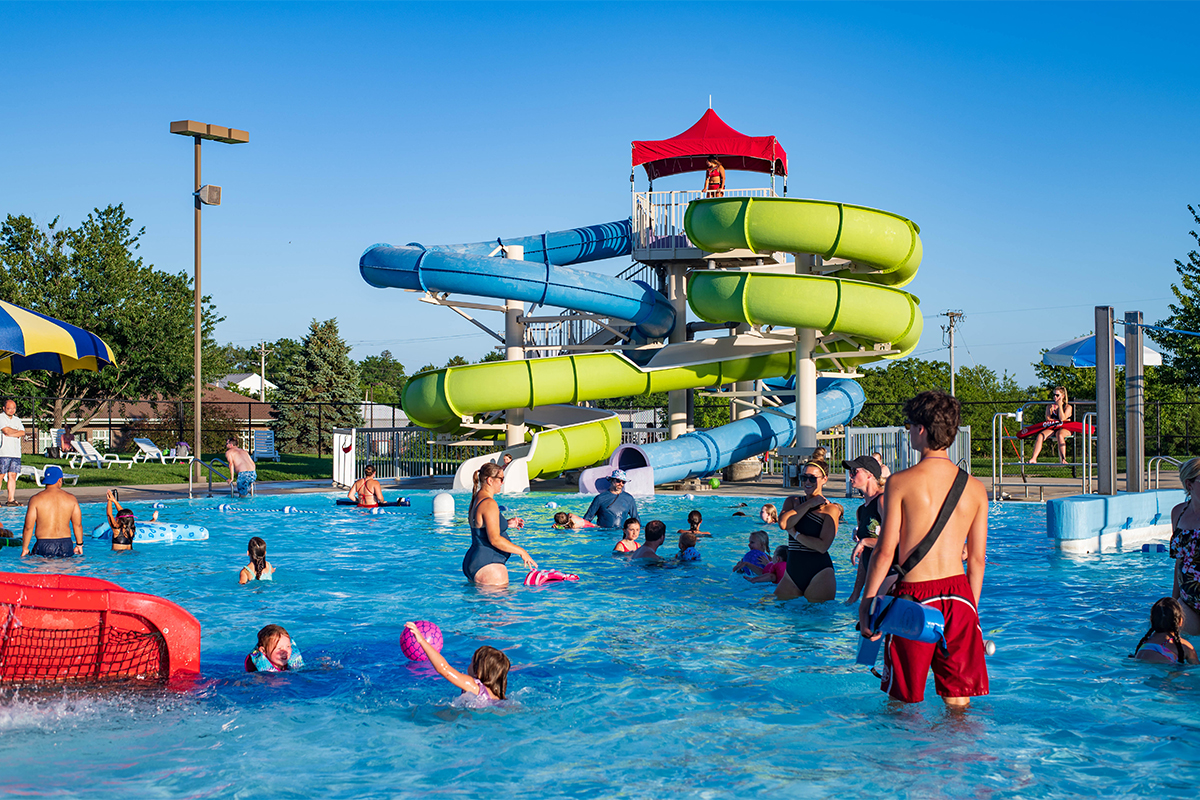 North Liberty's outdoor pool is opening for the summer season Memorial Day weekend and will be open 12 to 6 p.m. May 27, 28 and 29.
On June 3 and 4, the pool will be open 12 to 4 p.m. before starting regular hours on June 7, when the outdoor pool will also be open from 12 to 9 p.m. on weekdays in addition to 12 to 6 p.m. on weekends. The first hour of each day is reserved for those with pool memberships. Entry to the outdoor pool is through the outside gate. The outdoor pool season runs through Sept. 4.
Information about entrance fees and passes and financial assistance is available here. (The splashpad at Penn Meadows Park is also open for the season.)
To check the pool's status before you arrive, you can visit Rainout Line to find out if it's operating normally or if weather, mechanical issue or, um, 💩 has required a closure. You can check the status at northlibertyiowa.org/poolstatus or by calling (319) 888-8348 extension 1.
In addition to regular swimming, the outdoor pool will host several special events this year, including:
Free Community Swim Lesson
9:30 or 10:10 a.m.
June 9
Free
We want everyone to enjoy a fun, safe summer. To give you a jumpstart we will teach basic skills and safety tips in and around water. One session per child, held in outdoor pool. Register for the 9:30 a.m. or 10:10 a.m.
Kickoff to Summer Pool Party
1 to 4 p.m.
June 11
Regular admission fees
Join us at the outdoor pool for music, games and a whole lot of fun!
Swimming Storytimes
9:30 to 11:30 a.m.
June 16, July 28 & August 11
Free, part of the City Slate
Join the Library staff and lifeguards for a fun summer storytime by the pool on the outdoor pool deck followed by free swim. This event is geared towards ages 5 and under. Caregivers must be in the pool with children.
Swim with Island and Mermaid Princesses
6 to 8 p.m. on June 25
9:30 to 11:30 a.m. on July 16
Free, part of the City Slate
A magical experience at the outdoor pool with an island princess and a mermaid princess! Snacks, crafts, party favors and free swim included. Space is limited to 150 children per date. Reservation will open one week out from each event.
Dive-in Movie
8:45 p.m.
Aug. 4
Free, part of the City Slate
Bring your blankets and pajamas for a free showing of a movie on the outdoor pool deck.