There's Always Something to Do This Summer
Posted on: May 25, 2023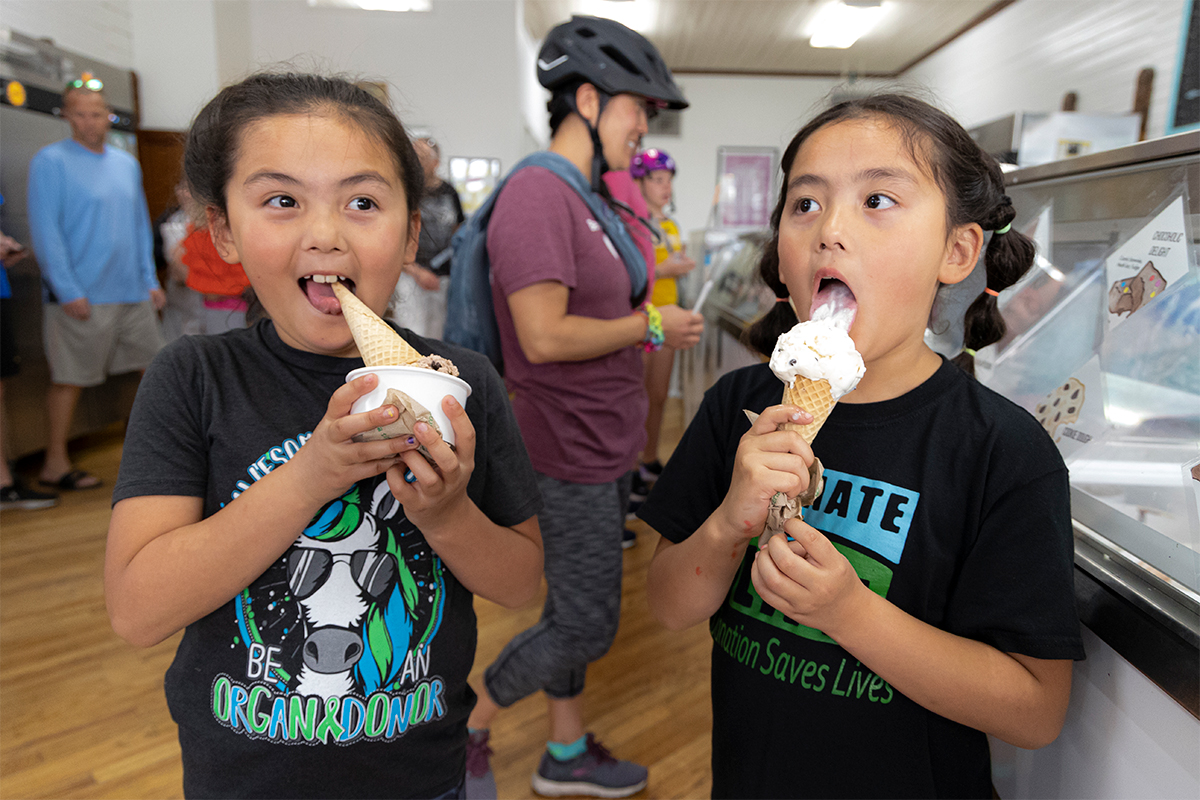 Who doesn't love summer? Well, bored kids (and parents of bored kids). But never fear: there's tons to fill your calendar and stave off boredom from Memorial Day to Labor Day throughout North Liberty. Make sure to check our public event calendar, get signed up for emails and follow us on Facebook to keep up with all the happenings.
Free Live Music
Each Friday in June and July, the Ranshaw House will host music from 6 to 8 p.m. as part of the City Slate's Ranshaw House Concert Series, and Summer of the Arts will bring Miss Christine to Old Town Park, 320 N Dubuque St., from 6:30 to 8 p.m. on June 20
City Slate Programs
The City Slate's free programs include Free Fishing with TAKO and Let Love Fly's mega kites on June 3; Camp North Liberty, a campout and activities at the Community Center overnight starting June 23, and dozens of others through the Summer Send-off on Aug. 19.
At the Pool
North Liberty's outdoor pool summer season starts Memorial Day weekend, with the outdoor pool open 12 to 6 p.m. May 27, 28 and 29. And there's more than just splashing planned with a kickoff to Summer pool party, Swimming Storytimes, a princess party and dive-in movie.
North Liberty Blues & BBQ
On July 8, North Liberty's summer tradition of live music, craft beer, barbecue and kids' fun will celebrate its 15th year, with inflatables from 10 a.m. to 2 p.m., live music starting at 11 a.m., headlined by ZZ Ward who takes the stage at 9 p.m.
Summer (Not Just) Reading Program
Regardless of your age, the library invites your to "find your voice" and complete 35 reading or activity sessions before the end of July for prizes (and fun, obvs). Sign up to get tracking.
Get Outside
Explore a new park (or visit an old favorite), take a bike ride for a favorite after-dinner treat before dinner or visit our Recreation Department to check out a Rec Fun Pack, ONE Pack or a fishing rod for some non-video game fun.
Fun and Food
Summer Lunch & Fun provides a free lunch and activity for kids every weekday June 12 through Aug. 11 at the Ranshaw House (or at the Community Center in bad weather). Maybe you'd have fun helping out this year by volunteering to help with an activity.