North Liberty Youth Council Accepting Applications for 2023-2024
Posted on: May 26, 2023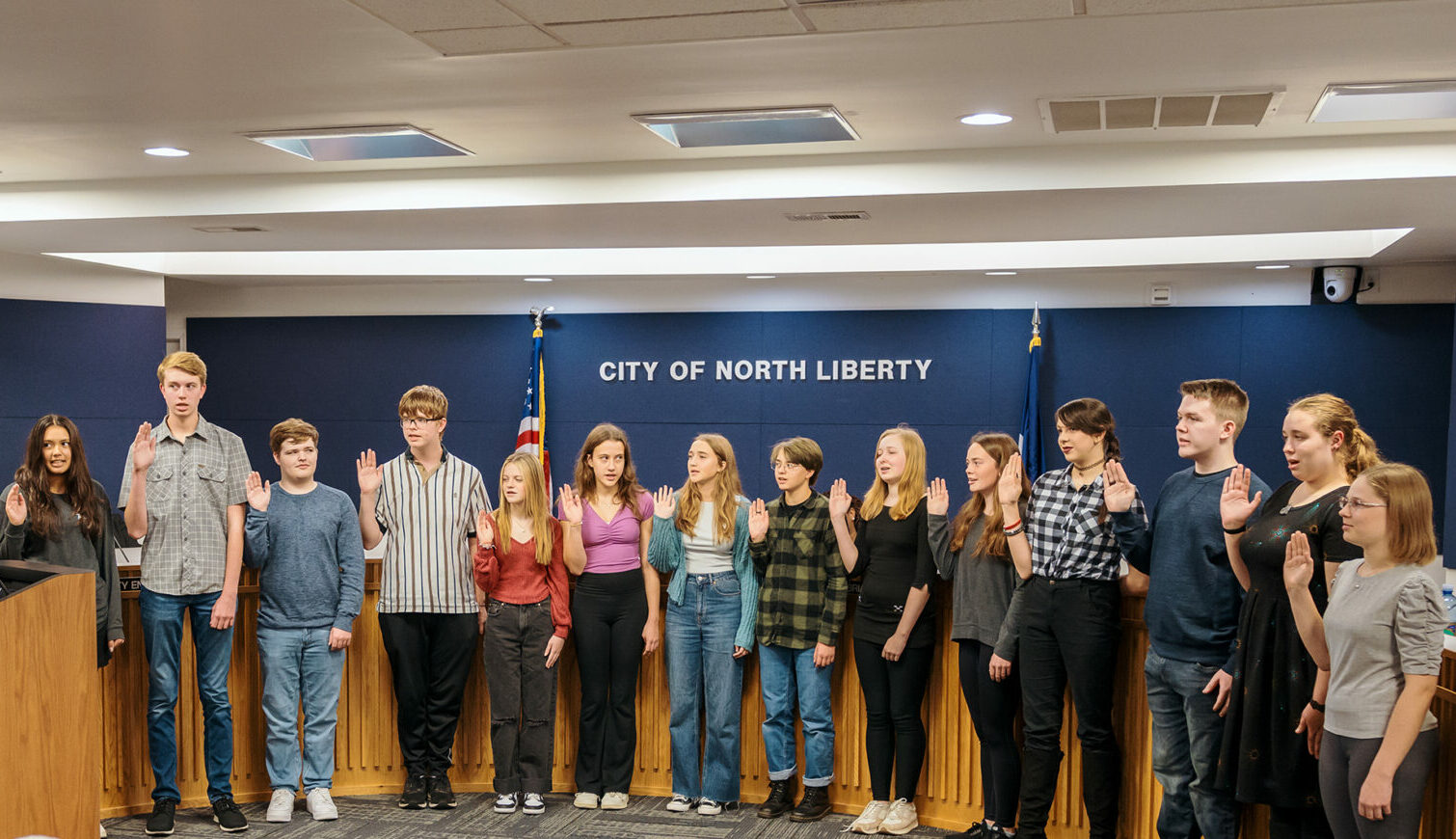 The North Liberty Youth Council program is now accepting applications for its second cohort. The program invites local high school students to connect with community leaders, develop leadership skills, support the community through service projects and advocate for other young people in North Liberty.
The Youth Council will host eight to 12 students for the 2023-2024 term and aims to be representative of the diversity of backgrounds, experiences and perspectives of the youth of North Liberty. Participation is open to students who will be in grades 9 through 12 in the 2023-2024 school year. Public, private and home school students who live in North Liberty or attend school in North Liberty are welcome to apply.
Applications are available online at northlibertyiowa.org/youthcouncil. Students should apply by Friday, June 23, for best consideration. Applicants will be notified of their status in mid-July. Selected participants will be invited to attend an optional gathering in late-July and a mandatory new councilor orientation from 4:30 to 6 p.m. on Thursday, September 7, 2023.
Youth Council meetings will typically held on the North Liberty Community Center campus from 4:30 to 6 p.m. on the first and third Thursday of the month from September to May, and will include regular opportunities to engage with city staff and community leaders. The group will meet once a month in June and July.
Participation in the North Liberty Youth Council will require six to 12 hours of service each month. This will include attending Youth Council meetings, participating in group service projects and planning and hosting Youth Council‐sponsored community engagement events and programs throughout the year.
For more information, contact Outreach & Equity Coordinator Micah Ariel James at [email protected] or (319) 640-8172.