Submit a Sealed Bid for a Custom Art Piece and Support North Liberty's Next Stage Campaign
Posted on: August 17, 2023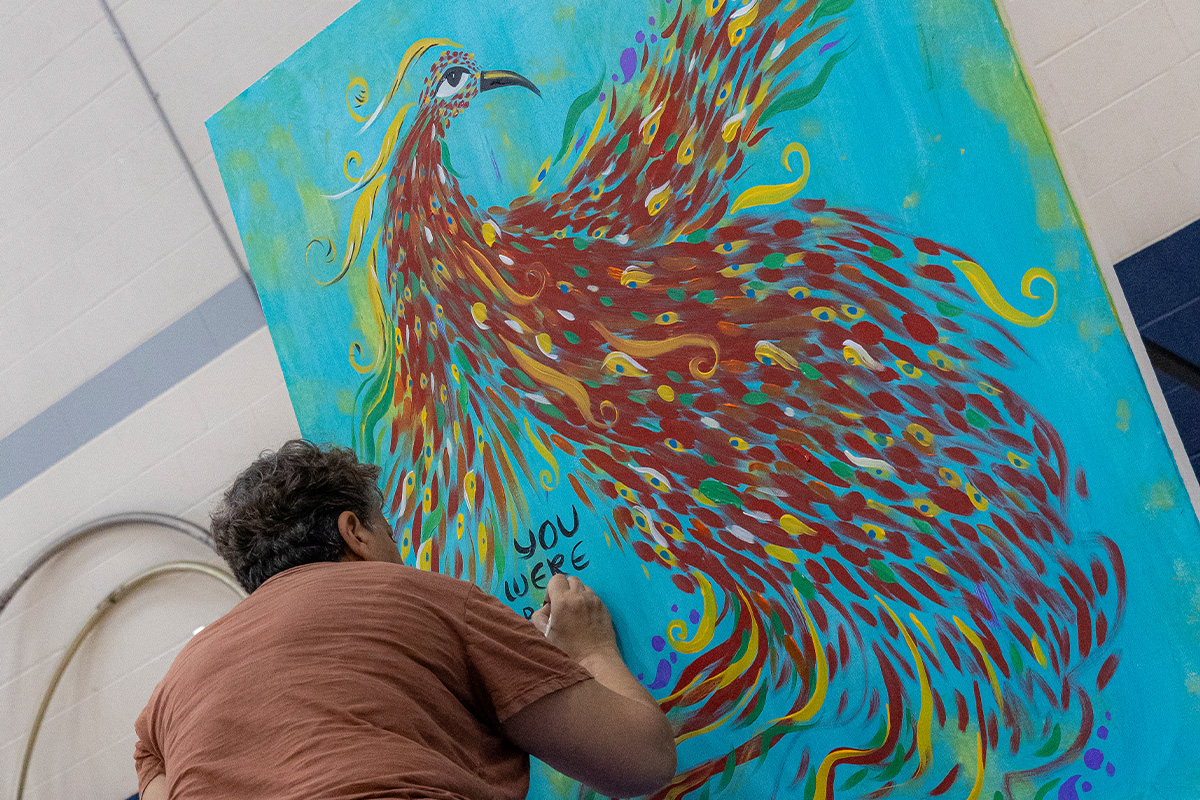 You Were Born with Wings, the painting created during the free Kinetic Circus event on Aug. 6, is up for auction to benefit Building North Liberty's Next Stage campaign.
The piece was painted by artist Sadagat Aliyeva in only one hour, while entertainers simultaneously performed on an aerial rig, with cyr wheels and juggled objects. Aliyeva worked her way through the rainbow dipping her paint brush in the particular color each performer embodied in their costume, music and routine throughout the show.
Submit a sealed bid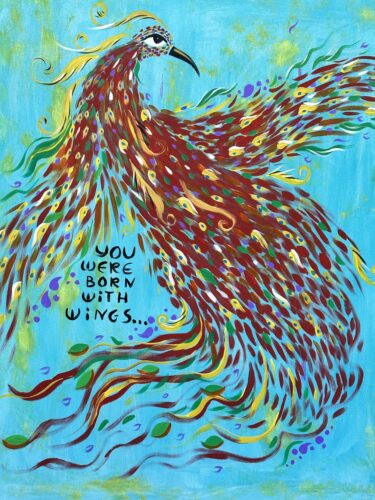 Aliyeva donated the work of art to the City of North Liberty to raise funds for Centennial Park's development, which will bring the infrastructure for more free programs and events.
You Were Born with Wings, on display in the lobby of the North Liberty Library at 520 W Cherry St., is painted on canvas and measures 4 feet wide by 5 feet tall.
Sealed bids will be accepted in-person at the North Liberty Library through September 15. After the auction's close, the highest bidder will be notified. Donation will be made to the designated Next Stage fund at the Community Foundation of Johnson County. The minimum bid is $2,500.
About the artist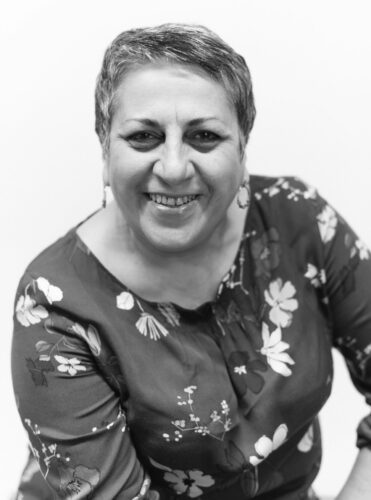 Sadagat Aliyeva was born and raised in Baku, Azerbaijan. In 2004, at the age of 38, Aliyeva moved to Des Moines with her three young children. Faced with adjusting to a new country and language, she jumped into her love of drawing and refined her skills in the Des Moines Area Community College graphic design program. In 2021, after years of practice, Aliyeva followed her calling to focus on art full-time. She loves sharing her authentic experiences through poetry, fairytale-like stories and whimsical illustrations. She's also one of the pioneers of Bicultural Iowa Writers' Fellowship.
Building North Liberty's Next Stage
The highest bid will benefit North Liberty's Next Stage campaign to transform Centennial Park into a magnetic gathering space for quality of life programs and tourism events.
The Centennial Center — an indoor event space and connected outdoor stage — is the first of four phases with plans to break ground next July and complete construction in summer 2025. The multifaceted facility will welcome public events like craft fairs and author visits as well as private events such as business functions and weddings. A wide range of ticketed and free programs will be showcased seasonally on the outdoor stage including performances by touring artists, comedians, symphony orchestras, local dance studios and school district choir and band ensembles.
Future phases include the addition of a premier splash pad, an open-air pavilion, expansive plaza spaces, wheelchair-accessible playground features, expanded parking and trails, restrooms and an honor garden. The park's development will be funded through a variety of public and private sources, including community giving. Local businesses and community members are invited to donate to a designated charitable giving fund eligible for tax deduction at the Community Foundation of Johnson County.