55+ Connections: Week of 11/20/23
Posted on: November 20, 2023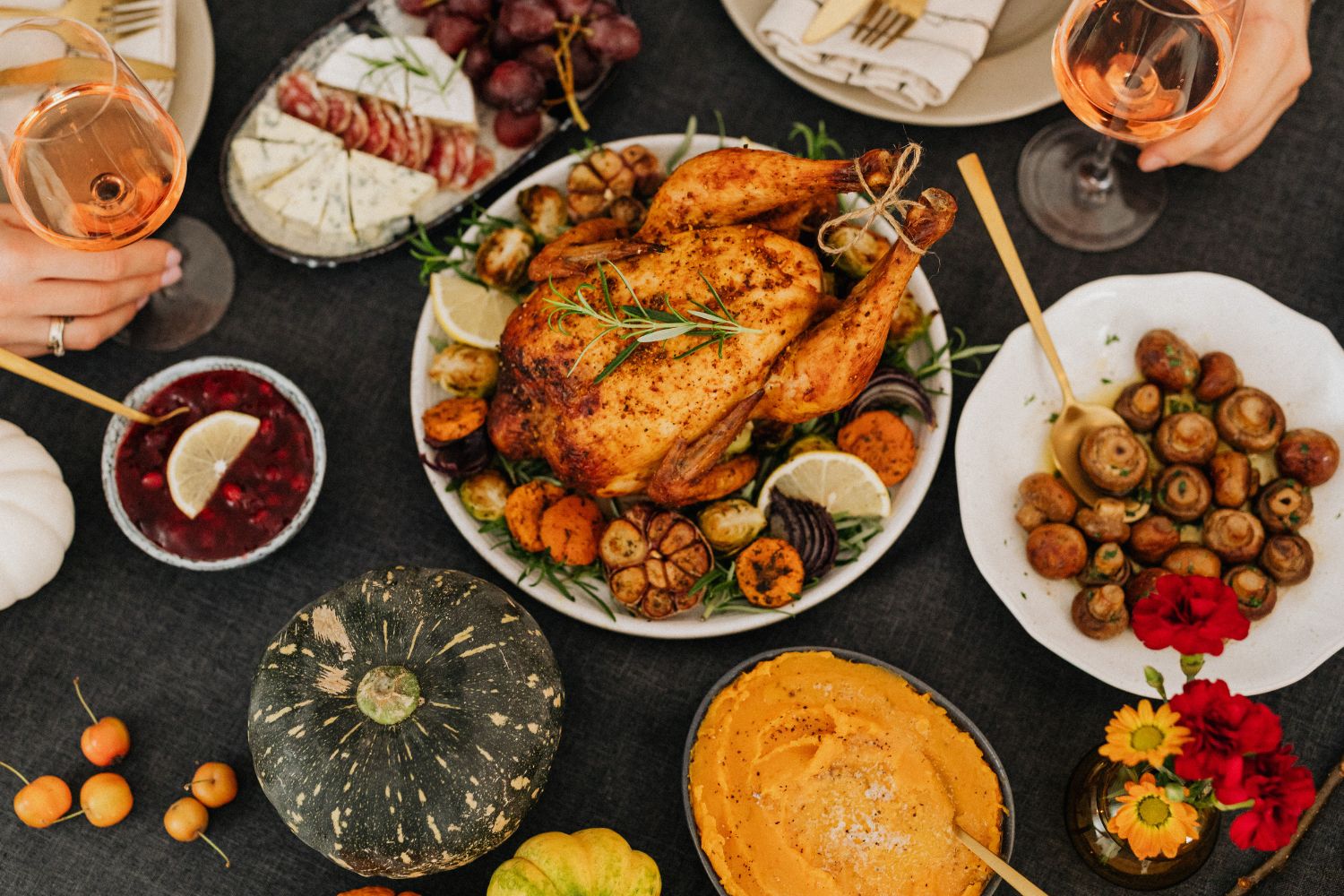 This is the 55+ Connections weekly update. If you would like to sign up to get more updates from the city go to northlibertyiowa.org/subscribe. 
NORTH LIBERTY COMMUNITY CENTER CLOSED ON NOVEMBER 23RD AND 24TH. Both the Library and Rec Center will be closed for Thanksgiving. 
No 55+ Connections on Friday the 24
th.
 Happy Thanksgiving!
We will resume our regularly scheduled Friday lunch on December 1st. Please register by noon on November 30th by calling the Rec Center at 319-626-5716 or register yourself online here.  
Club 24 
Monday, November 27 
9 AM 
North Liberty Rec Center – Classrooms 1 & 2 
CLUB 24 is a new program for adults to socialize over University of Iowa Athletics.
This week we will be watching a rerun of the Iowa Nebraska game.
Patrons can sign up online, over the phone (319-626-5716), or in person at the Community Center. Patrons must reserve their spot by the proceeding Friday (November 24th) each week.
Patrons will pay $6 cash day of the program unless they sign up online. Online registration you must pay at checkout. The cost will cover cinnamon rolls from Bluebird Café. Coffee will be provided for participants also. 
Coralville Community Clinic 
Saturday, December 2 
11:30 AM – 2:30 PM 
Coralville Public Library – Scwab Auditorium 
Stop by the Library for free health and social services. The UI Mobile Clinic will be in the lower level of the Library providing free basic health services on a drop-in (no appointment needed!) basis. Area social services agencies will be available to talk to. 
The UI Mobile Clinic provides free: 
Vitals: blood pressure ,heart rate
Labs: Cholesterol & diabetes (HbA1C) testing
Exercise + nutrition: programming and education
Prescription for medication refills
Free eyeglasses for reading
Visit with a doctor 
North Liberty Holiday Vendor Fair, Cookie Walk, and Wrapping Room
Saturday, December 2 
8 AM – 12 PM 
North Liberty Rec Center – Roberts Gym 
Vendor Fair:

Like to holiday shop? Local vendors will have items on display and available to purchase in Roberts Gymnasium. To sign up as vendor, contact Matt Meseck at (319) 626-5716 or

[email protected]

.

 

Friends of the Library Cookie Walk:

Just in time for the holidays, let us do your baking for you! Get your homemade holiday cookies and candies here. It's only $7 for a dozen! Proceeds benefit the Friends of the North Liberty Library. (Like to bake? Homemade holiday cookie donations are also accepted and can be delivered to the library between Nov. 30 and noon on Dec. 1.)

 

Library Wrapping Room:

Need a place to wrap presents away from curious eyes? We've got you covered! Come to the library for table space and some wrapping materials to get a head start on the holidays. The Wrapping Room will be open December 2 – December 5, and then again December 14 – 18 during the library's regular hours.

 
Volunteers Needed for VITA
Volunteer Income Tax Assistance (VITA) is a national IRS sponsored program that provides free tax preparation of federal and state tax returns for low income households. On average, it costs a taxpayer nearly $300 to have their return prepared and filed by a tax firm. This money can instead be used for basic needs, such as groceries and rent.  
Volunteers are critical to the success of the VITA program. VITA volunteers are needed to help prepare and file tax returns. No previous experience is necessary. Volunteers will complete IRS training to become certified tax preparers. Volunteers greeters are also needed to welcome tax payers to the tax clinics and gather needed paperwork. To learn and to sign up to volunteer, visit; https://www.johnsoncountyiowa.gov/become-vita-volunteer