Able // Determination
Able has faced adversity in their life.
What's Able's story? Flip through the stories submitted by residents and use your imagination to submit your own version through the form below.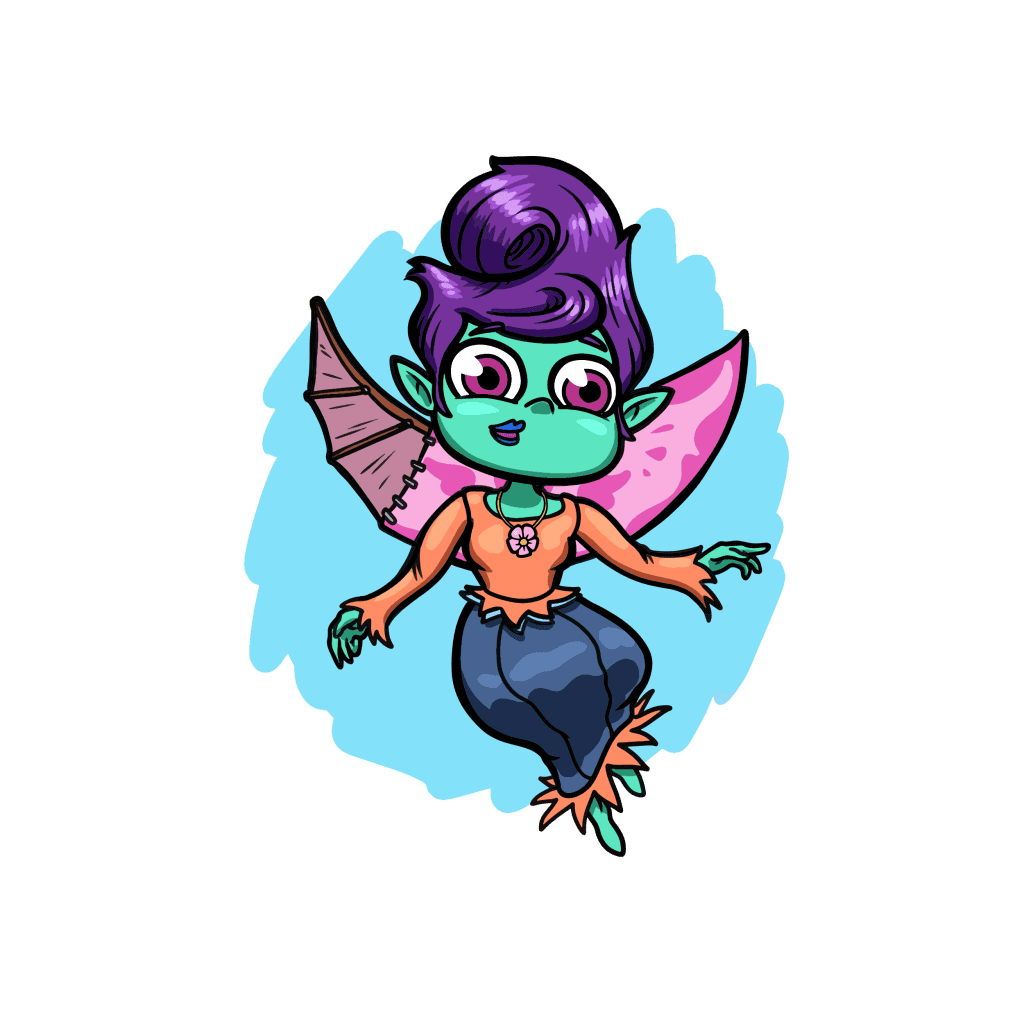 Able was a teacher at fairytale elementary school. She teaches beginners magic and flying but one day a very bad storm came and her house came down so she came here and her friends came to see her and had a house party then the other fairy's followed them and now they have a small community.
Holli, Age 10
Able has faced their share of adversity, but that has never stopped them from living life to its fullest. Able was born in a lovely red and gold mushroom and being one of 23 siblings, they were never the fastest flyer, the best dressed or had the brightest twinkle. However, Able was always the most determined, hardest worker and proud of themselves no matter what.
Able worked hard to graduate Fairy Cum Laude, apprenticed to a handful of famous fairies, and after a few years in the lime light they were ready to put their talents to use elsewhere. Leaving the glitz of Fairywood behind they landed in our small Iowa town. Finding the perfect Fairyhouse was easier than Able expected and they knew they had found home. Able will share their experience with all North Libertrains to help teach that diverseabilities are to be celebrated and valued, Able has a lot to contribute!
Emily T.
Now it's time to use your imagination. What's Able's story?