Buddy // Friendship
Buddy is a loyal friend.
What's Buddy's story? Flip through the stories submitted by residents and use your imagination to submit your own version through the form below.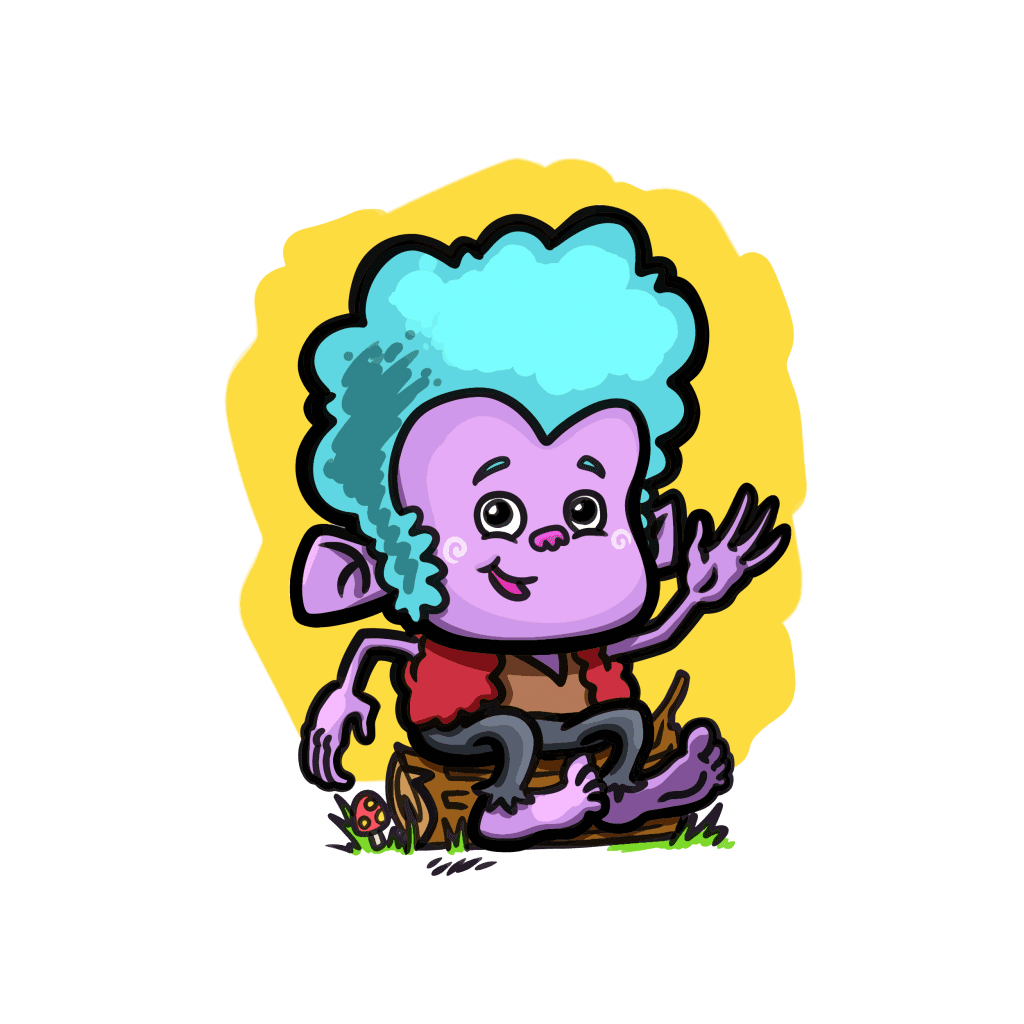 Buddy hasn't always lived in Moominvalley like the other trolls.  In fact, on his first day there he felt so lonesome that he was afraid he would never have a friend.  But it didn't take long for the other trolls to notice Buddy and start including him in their adventures.
Now Buddy has more friends than he could have imagined.  Because Buddy has never forgotten what it feels like to be alone, he is always on the lookout for new pals.  In his opinion, you can never have so many friends that there isn't always room for one more.
So if you ever find yourself feeling lonely in Moominvalley, be sure to look for Buddy!
Jackie H.
Now it's time to use your imagination. What's Buddy's story?