Frank Lee // Honesty
Frank Lee cannnot tell a lie.
What's Frank Lee's story? Flip through the stories submitted by residents and use your imagination to submit your own version through the form below.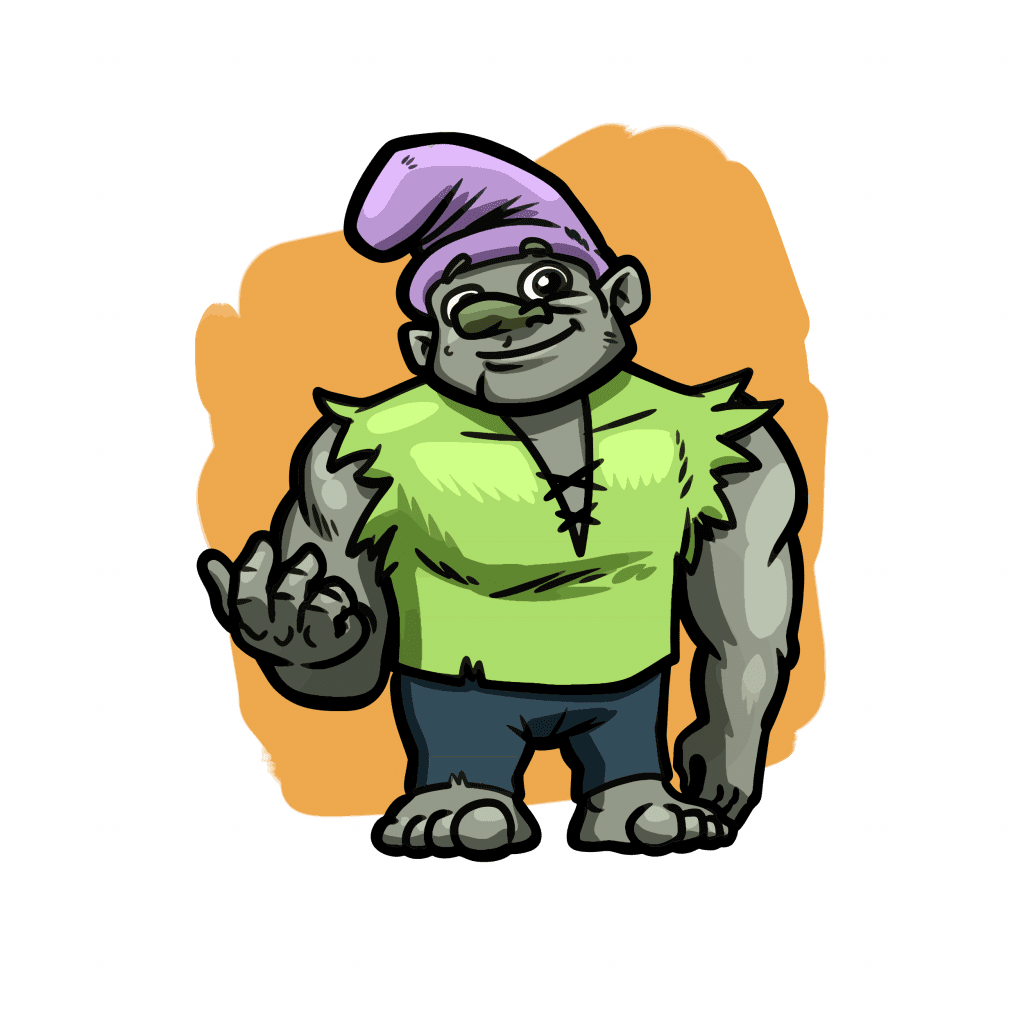 In the faraway land of Cannondale, filled with sprawling green pastures as far as the eye could see, a yearly festival took place honoring the legend of the Billy Goats Gruff.  It was said that this legend was from another world, where beings much larger than the small trolls and fairies of Cannondale lived.
Frank Lee was a very strong and able troll.  He dreamed of one day winning the Trollympics.  For now, he watched over the goatherd belonging to the fairy, Mr. Rumplefunt. These goats were to be used in the Billy Goats Gruff celebration.  One sunny evening he decided to take a short rest after his boulder lifting workout in the pasture.  When he awoke, a goat was missing!
The first thought in Frank's mind was to come up with a story as to why the goat went missing.  In the end, Frank decided to report the truth.  His conscience could not allow him to tell a lie.  He decided he didn't want to have to keep telling more lies and try to remember what they all were.  He also didn't want to feel bad inside about not being honest.
When he reported the missing goat and told the story, he was surprised by Mr. Rumplefunt's reaction.  He wasn't mad at all.  In fact, he said that he appreciated Frank's honesty and offered him a promotion!  He would now be in charge of a magical gate that linked Cannondale with the land of the fabled Billy Goats Gruff!
Jason E.
Now it's time to use your imagination. What's Frank Lee's story?