Phil & Ann Thropy // Service
Phil & Ann Thropy serve their community.
What's Phil & Ann's story? Flip through the stories submitted by residents and use your imagination to submit your own version through the form below.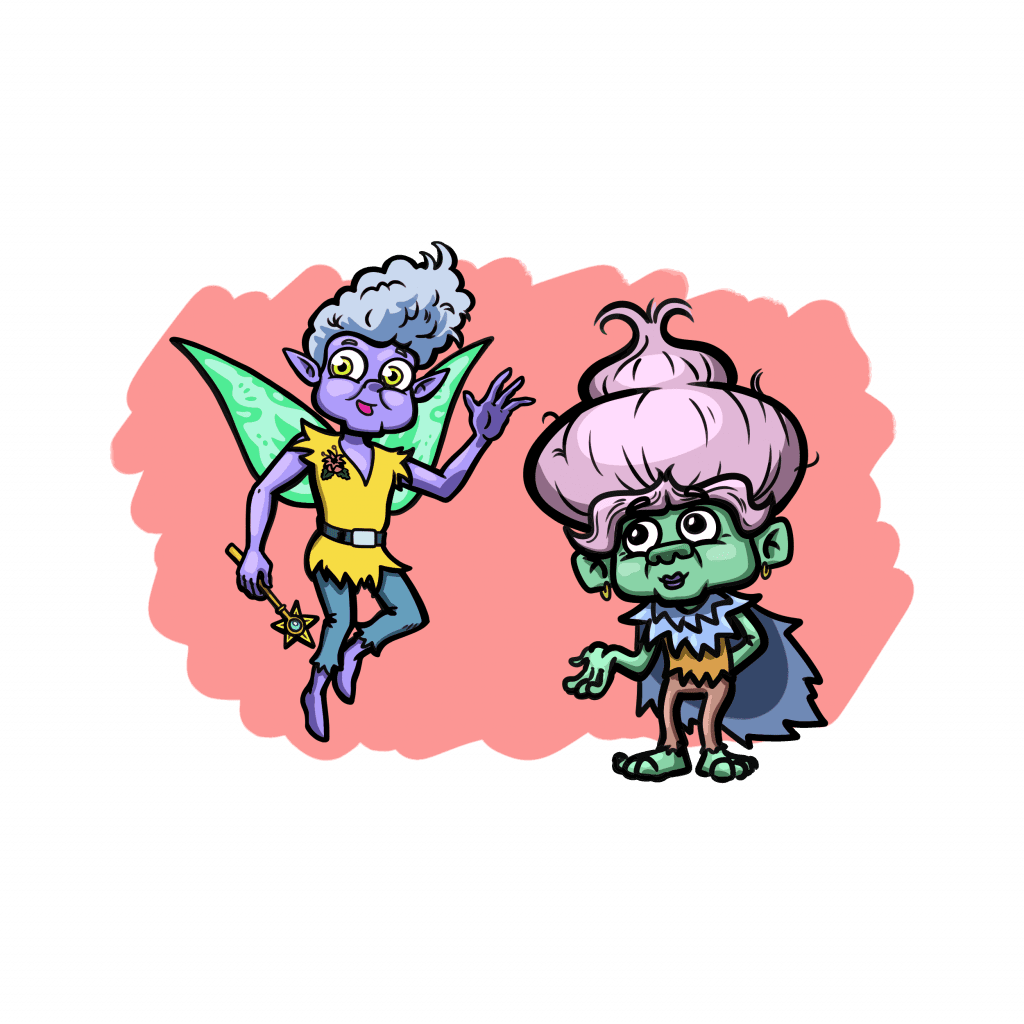 As their Fairolls grew up, moved out and started having Troiry babies of their own Phi & Ann Throphy devoted themselves to their passion in life, serving communities.
Starting in their own back yard they volunteered at their local Flower Pantry and Big Fairies/Little Trolls, they put their gold where their mouths were and supported local and small Fairy/Troll businesses. When they realized their village didn't have a community garden they worked with fair folk neighbors to clear a moss field and planted native grasses, lavender, sunflowers and saffron. This attracted more bees and  increased production of their (and every fairies' and trolls') favorite snack, honey cakes! The flower crop is POPPING because of the extra pollination.
Knowing what a big difference can be made when Fairies and Trolls come together to support their communities Phil & Ann devoted themselves to a new passion, spreading the word about service to a new audience, humans. They have traveled far and wide teaching humanity how charitable acts benefit everyone and now it is North Liberty's turn! They are excited to engage our community, lead by example and help our town be exceptional.
Emily T.
Now it's time to use your imagination. What's Phil & Ann's story?