COVID-19 (Coronavirus) Resources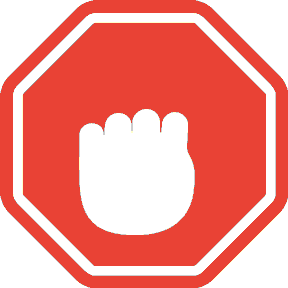 Do the five to help stop coronavirus:
HANDS Wash them often
ELBOW Cough into it
FACE Don't touch it
SPACE Keep safe distance
HOME Stay if you can
---
COVID-19 is a respiratory disease. It is mild for most people, but can cause severe illness and result in death for some. Older adults and people with chronic medical conditions, such as heart disease or diabetes, have the greatest risk of becoming severely ill. There is no vaccine and no medications approved to treat COVID-19 at this time.
Updated: April 3, 2020, 1:15 p.m.
All Buildings
Closed to the public, and programs and events canceled through April 30, 2020. Some additional details are below.
City Hall
Contact by phone: (319) 626-5700
Contact online northlibertyiowa.org
City Hall is closed.
Payments can be made at a drop box, online or by phone, with fees waived.
We are postponing water shut offs for delinquent bills through the current billing cycle.
Public meetings, including City Council, will be held electronically. The public can submit comments via email and watched online.
Library
Contact by phone: (319) 626-5701
Contact online northlibertylibrary.org
The library is closed.
Patrons can check out up to six items with a no-contact Library Hop service: call or email with requests.
We have suspended outreach programming in other facilities until further notice.
All programs and events at the library between March 16 and April 12, 2020, have been cancelled. Some will be rescheduled for future dates.
Books can be returned to the outside drop box or kept through the closure.
Enhanced Wi-Fi service is available in the library's parking lot.
Programming has been cancelled through May.
Recreation
Contact by phone: (319) 626-5716
Contact online northliberty.recdesk.com
The recreation facilities are closed.
All programs and events between March 16 and May 31, 2020 have been cancelled. Some will be rescheduled for future dates.
The Recreation Department is working through all of its programs, events and memberships to offer credits, refunds or extensions, and more information will follow.
Registration for summer programming has been delayed until May 4.
Programming has been cancelled through May.
Parks
Play structures are closed.
Parks, trail and outdoor public spaces remain open, but the public should maintain six-foot space from each other and not congregate in groups.
Events through April are cancelled, and many be be rescheduled at a later date.
Permits
Contact by phone: (319) 626-5713
Trash, Recycling & Yard Waste
Collection will continue, but no bulky items or recycling outside of bins will be collected.
Yard waste collection will continue.
Curbside leaf collection is scheduled for April.
Spring Cleanup Day has been postponed, with the hope of rescheduling for the fall.
Transit
The North Liberty fixed route service through Coralville Transit has been suspended.
Johnson County
State of Iowa
Federal
This pandemic is moving quickly. Links to public health resources at the county, state and federal level will have the most up-to-date information. We will provide links and information to help our residents navigate this pandemic here.
Gov. Kim Reynolds has issued a issued a State of Public Health Disaster Emergency activating the public health response and recovery aspects which restricts business and makes other changes.  North Liberty Mayor Terry Donahue issued a joint request with the mayors of Iowa City and Coralville that residents eliminate non-essential trips.
Prevention of COVID-19 is the same as that for other respiratory illnesses (like flu) in addition to social distancing, including staying home. These actions don't just protect you. They help keep our whole community safe, especially our most vulnerable residents, by slowing the spread of the disease.
Anxiety is understandable and expected, and the Iowa Department of Public Health offers some suggestions for dealing with that anxiety. Be aware that scammers will take advantage of that anxiety.
We'll work to keep this page up-to-date with resources as more information and resources become available.
How it spreads
COVID-19 spreads from person to person, mainly through coughs and sneezes of infected people or between people who are in close contact.
Take precautionary measures
According to Iowa Department of Public Health, precautions currently being recommended for Iowans include:
Avoid close contact with people who are sick.
Avoid touching your eyes, nose, and mouth.
Stay home when you are sick.
Cover your cough or sneeze with a tissue, then throw the tissue in the trash.
Clean and disinfect frequently touched objects and surfaces by using a regular household cleaning spray or wipe.
Wash your hands often with soap and water for at least 20 seconds, especially after going to the bathroom; before eating; and after blowing your nose, coughing, or sneezing.
If soap and water are not available, use an alcohol-based hand sanitizer with at least 60 percent alcohol.
If you are experiencing symptoms such as a fever, cough or difficulty breathing, and have traveled to an area with widespread COVID-19 transmission or otherwise feel you may have been exposed, please contact your health care provider.
The Center for Disease Control has provided recommendation to stop the spread of germs.
COVID-19 Symptoms
If you suspect you are infected with COVID-19, call ahead before visiting a medical facility so they can prepare. Do not go to an emergency room with mild symptoms.
The symptoms of COVID-19 are:
fever
cough
shortness of breath
Call your doctor right away if you experience these symptoms and have:
been in close contact with someone who has COVID-19, or
recently traveled from an area with ongoing community spread
CDC has a factsheet with more information about what to do if you are sick with COVID-19.
Stay informed
Avoid misinformation by following the following trusted sources:
The State of Iowa has opened its 211 hotline as the central resource for those with questions.
The Iowa Department of Public Health provides up-to-date information regarding this virus on their website, as well as guidance for businesses, schools, healthcare, long-term care, general public, and travelers.
The Center for Disease Control has a dedicated summary of the virus, including symptoms, risk assessment, and preventative measures.
Make a Plan
It is important for residents to prepare for the potential of COVID-19 in the same way they prepare for severe weather or other events that could disrupt their normal routine.
Make a plan and discuss it with your family. What would you do if you could not go to work or school because of illness? What if your daycare provider was ill? How would you get groceries if you were ill? These are all questions to consider.
It is normal to be concerned about a new virus.
Being uncertain and anxious about COVID-19 is normal, especially with reports of illness and death.
If you're looking for ways to help our community through this pandemic and its aftermath, here are some organizations focusing their work in North Liberty, Johnson County and Iowa, who are looking for volunteers and financial support.
The Community Foundation of Johnson County has activated its emergency response fund for the community's response to the coronavirus pandemic. The Emergency Response Fund will provide flexible resources to nonprofit organizations in Johnson County working with communities who are disproportionately impacted by coronavirus and the economic consequences of this outbreak.
Johnson County Public Health is building its Medical Reserve Corp with people who have a health or medical background or training who could provide additional support to healthcare if  it's needed. Register through IAserv. Click on the "Register Now" tab and you'll see a red plus sign next to "Add Organizations." Select "Iowa Medical Reserve Corps Organizations" and counties will appear below. When volunteers are requested, the MRC Volunteer Coordinator will help you find roles that are suited to you.
The North Liberty Community Pantry exists to engage our community in feeding and clothing our neighbors. Through the pandemic, the pantry is maintaining operations with drive-through and delivered food for families in need.
United Way of Johnson & Washington Counties and its partners are committed to ensuring that our region's most vulnerable families have the support they need to weather the short- and long-term impacts of the coronavirus outbreak.
In response to the COVID-19, the United Way Volunteer Center has opened an Emergency Volunteer Center for information about a variety of community needs and volunteer opportunities.
Find your favorite restaurant, coffee shop and bar worker in Iowa and consider "tipping" them while being under closure using their Venmo or Paypal accounts.
If you're looking for help in our community through this pandemic and its aftermath, here are some organizations and programs focusing their support in North Liberty, Johnson County and Iowa.
Food
The North Liberty Community Pantry is maintaining operations with drive-through and delivered food for families in need through the pandemic.
Housing & Shelter
Unemployment
Virtual Tip Jar
you can add yourself to the list of restaurant, coffee shop and bar workers to potentially receive "tips" so local customers can still help support you.
Economic & Small Business
We're In This Together is a collaboration of Think Iowa City, Iowa City Area Development Group, Iowa City Area Business Partnership & the Iowa City Downtown District providing continuing updates and resources for the local business community.
Iowa Economic Development
is gathering available resources for small businesses, including the small business relief, grants and loans.
Other
Johnson County Social Services helps residents access many essential services like childcare and clothing, food and legal assistance, health services and transpiration. Call one of the departments listed on the website
Grantwatch is a website that can keep you updated to all available grants in Iowa and the United States due to Covid-19. These can be for individuals or businesses.