Library Unveils Portable Mural, Celebrating Community and Creativity
Posted on: August 21, 2023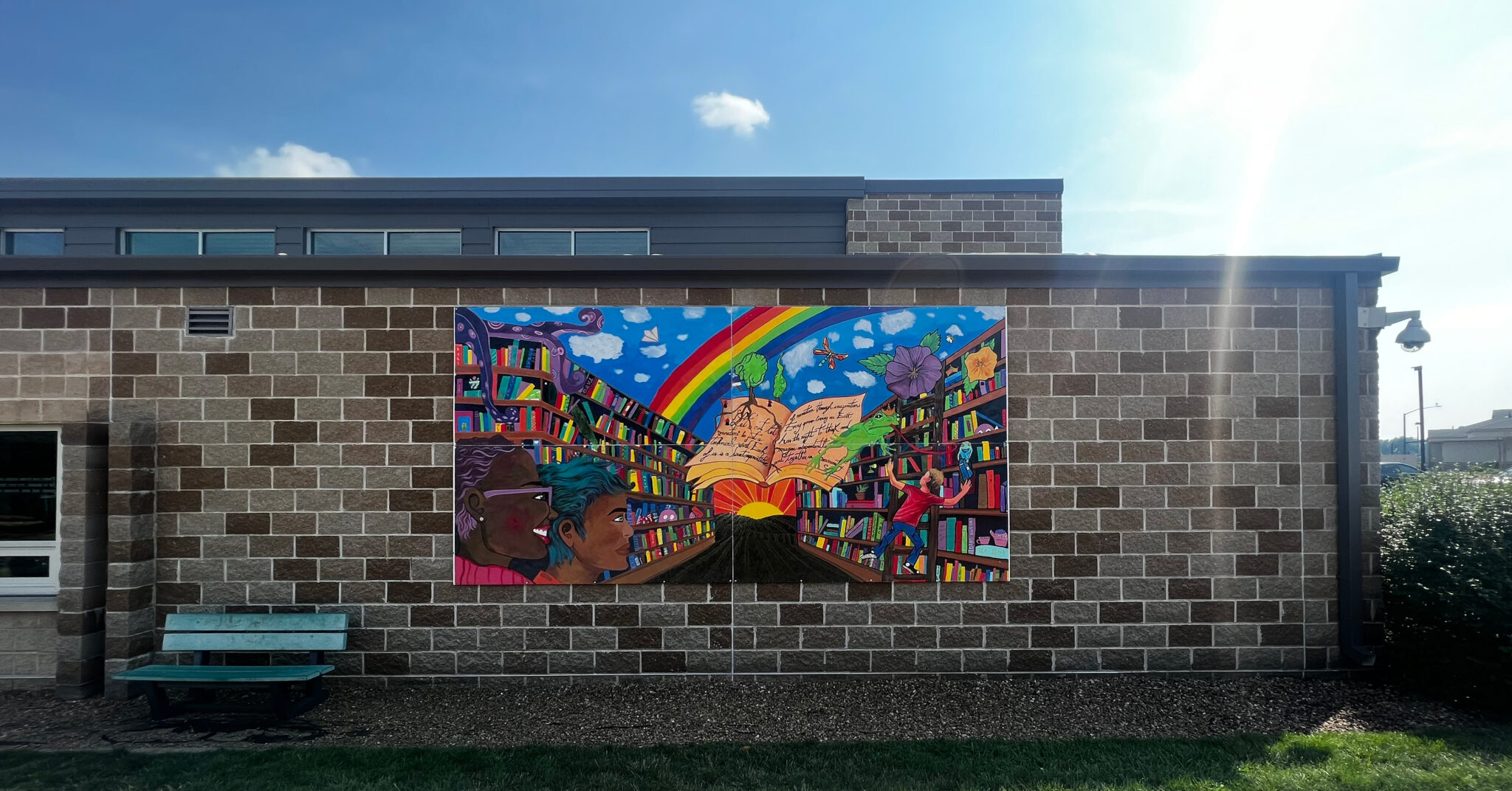 A new, portable mural by Johamy Narvaez and youth artists Lauryn Essien, Gigi Goodvin, Malia Parker and Catie Vest, was unveiled Aug. 17 at a reception for the artists. The project was a partnership between the North Liberty Library and United Action for Youth, with support provided by a Community Foundation of Johnson County grant.
"Public art starts conversations, makes statements, and tells stories. Public art matters," said Library Director Jennie Garner. "It's accessible to everyone and gives people an opportunity to experience art in their daily lives, outside of cultural institutions and museums. It provides community members and visitors with moments to encounter beauty, reflect, and engage in social interaction."
The mural project, in development by Public Services Library Kellee Forkenbrock since March, looked to achieve three goals:
Be portable, allowing the art to travel and be accessible to all within our diverse community.
Be facilitated by a BIPOC muralist, who would lead student artists from UAY's youth development program on a large-scale project.
Strengthen the intercommunity partnership between the Library and UAY by providing inclusive artwork to the public.
The artwork, which is untitled, is currently displayed on the north exterior of the North Liberty Library, 520. W. Cherry St., adjacent to the Community Center's playground.
In addition to the Community Foundation of Johnson County grant, financial support was provided by North Liberty Optimist Club and the Friends of the North Liberty Library.