The soil quality restoration project requires specialized equipment to perform.
Step 1: Request a Quote
To start the ball rolling, request a quote to send a message to all qualified local landscaping companies. If you already know the landscaping company that you want to work with, you can contact them directly.
Step 2: Contractor Visit
The qualified contractors will schedule a visit to your home to measure your lawn, contact Iowa one-call for locations of utilities in your yard, and give you an estimate.
Step 3: Submit Application to the City of North Liberty
Reimbursement must be approved by the city before the service is performed. Submit your application online or download and print the application.
Step 4: Aeration
Once you hire the contractor and select the date, they will go over your lawn with an aerator to bring plugs of the soil up to the surface. This will create temporary holes in your lawn.
Step 5: Compost Application
The last thing the contractor will do add compost to fill in those holes to help grow a green, lush, lawn.
Step 6: Water
Your lawn will need a lot of water until the grass sprouts. Your contractor will advise you on how much to water, and when.
Step 7: Enjoy!
With a little time (and water) your yard will look great!
Questions?
Contact a qualified landscaping contractor through the Request Quote tab above or reach out to City of North Liberty stormwater coordinator Mike Wolfe at 319-626-5713.
Want to get started? Complete the form below and a request for quote will be sent to the approved contractors list.
Reimbursement must be approved by the City of North Liberty prior to the work being done to qualify for 50% reimbursement. Once contractor quote(s) are collected, homeowners must attach the quote(s) when completing the form below. 
This program is to improve the quality of stormwater runoff and reduce the pollutants entering the City's storm sewer system and waterways through the use of best management practices (BMPs), such as soil quality restoration. The maximum funding for these practices will be half of the project cost up to a maximum of $2,000. Read full program details here.
Prefer to mail your application for reimbursement? A copy is available for download here.
Applications will be processed within two weeks of submission to the North Liberty Building Department.
Contractors are listed in alphabetical order. Click here to request a quote from all listed contractors.
Absolute Outdoor Services, Inc.
5276 Oakcrest Hill Rd SE
Riverside, IA 52327
Website
(319) 679-4276
Forever Green Garden Center and Landscaping
125 W Forevergreen Rd
Coralville, IA 52241
Website
(319) 686-6770
Greenstyles Erosion and Lawn
1616 Cou Falls Rd
Swisher IA 52338
Website
319-383-2526
Ketelsen Landscape
P.O. Box 283
North Liberty IA 52317
Website
319-800-4884
Sustainable Landscape Solutions
17 E Benton St
Iowa City, IA 52240
Website
(319) 359-0200
Team Turf Masters
1515 Willow Creek Dr
Iowa City, IA 52246
Website
(319) 330-4259
If you are a contractor and would like to be added to our list, please contact Mike Wolfe.
What is Your Best Lawn?
Your Best Lawn is a voluntary program that North Liberty, Coralville and Iowa City offer to help residents enjoy greener lawns with fewer chemicals. We help residents find and pay for soil restoration projects on residential lawns.
Who is eligible to participate in this program? Who needs it?
Residential property owners within the political limits of North Liberty, Coralville and Iowa City.
Who benefits from this program?
Any homeowner who wants a healthier lawn, has poor soils, and/or excessive ponding and runoff.
Why do the three cities do this?
The three cities are partnering on this program because our communities benefit from cleaner waterways and reduced flooding.
How much does it cost to do a soil restoration on my lawn?
The cost of this service can vary from property to property and company to company. Contact a contractor for a cost estimate to complete soil quality restoration on your yard.
North Liberty, Coralville and Iowa City will each reimburse residents for 50% of the total cost, or up to $2,000, whichever is less.
When will I receive my reimbursement?
You will receive your reimbursement after the soil restoration is complete and your contractor notifies the city that it can inspect the work. This is usually within 30 days.
How long does it take to perform the soil restoration?
In most cases, the contractor will complete their work in one day. It will take several weeks for the new grass to grow in.
When should I reserve a slot with my contractor?
Landscaping contractors perform soil restorations in the spring and fall, and the exact time depends on the weather. Contact your qualified local contractor early to reserve your spot!
What kind of maintenance is necessary after the soil restoration?
Your contractor will advise you on watering and other maintenance steps that may be necessary for your yard.
Can I do soil restorations more than once?
Yes. If you want to repeat the project in future years, you will still be eligible for the cost-share from your city.
After the soil restoration, will my yard be chemical-free?
You can expect that you will need to use fewer chemicals than before, but we can't promise that you will be completely chemical-free.
How do I get started?
Request a free estimate from all qualified local contractors through the Request Quote tab above. You can also review the list of qualified local contractors and contact them directly if you prefer.
What if I don't see the answer to my questions here?
Still have questions? Contact City of North Liberty Stormwater Coordinator Mike Wolfe at 319-626-5712.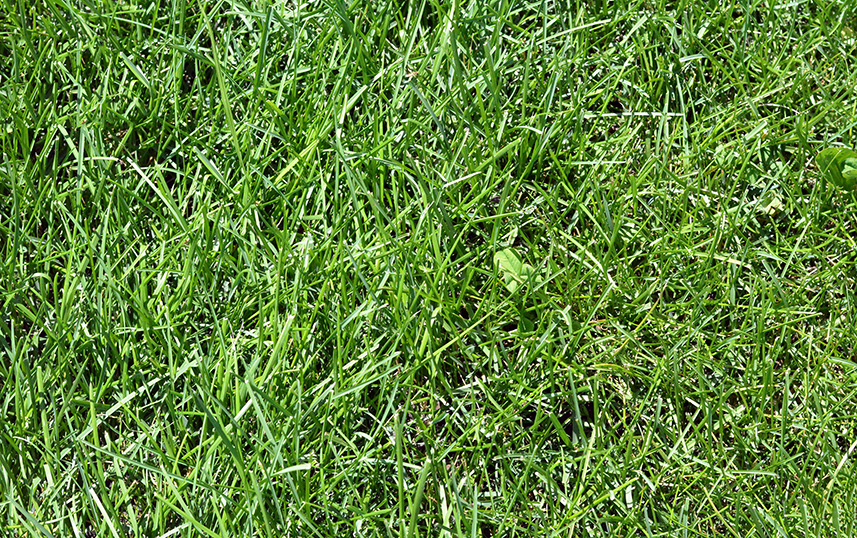 Green Lawns Don't Have to
Cost the Earth
Together with the cities of Iowa City and Coralville and the Iowa Department of Natural Resources, we've created Your Best Lawn. Cleaner water in our streams starts in your backyard. We can help you get a lawn you are proud of with less chemicals.
Check out our soil health contractor list and learn about the rebates we offer to help you pay for soil quality restoration service.
Request Quote
Healthier
Iowans know that good soil makes all the difference! The lawn on the left has restored soil, the one on the right does not.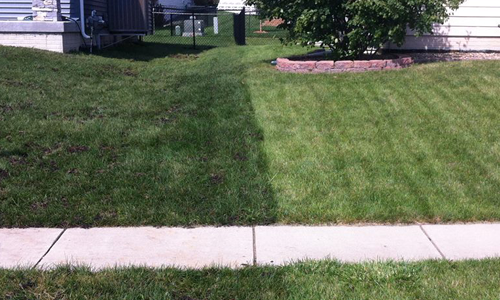 More Enjoyable
After the soil restoration, you can spend more time enjoying your lawn and less time spraying lawn chemicals!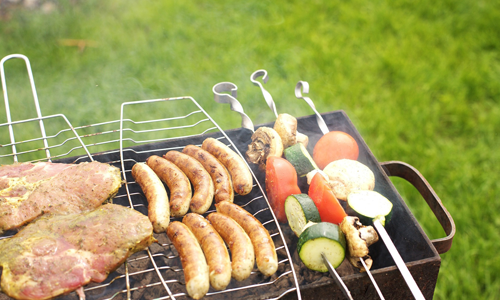 Cleaner
Less lawn chemicals means cleaner grass and less polluted runoff into local waterways. That's the reason we can help pay for this service!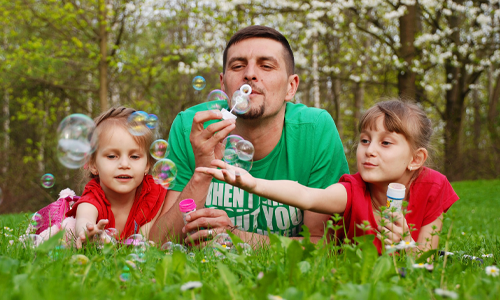 Hear from happy North Liberty residents
"This project helped with reducing water runoff and at the same time made my yard greener, healthier, and thicker. "
     — Shawn B.
"This is the best yard I have ever had in four homes. I was a little bit cynical it would really help but was very pleasantly surprised and happy with the results."
     — Sheldon S.
"Soil quality restoration has improved the health of our lawn which has grown into a lush carpet of grass that is much more pleasant to spend time on with the kids. Being able to do so without heavy chemicals and/or fertilizers gives additional peace of mind not only for my family's health but the health of the environment."
     — Kevin M.
"Our lawn is the first to turn green in the spring."
     — Daniella M.
"Much thicker lawn more resistant to disease and drought. Less fertilization and weed killer now required."
     –Michael L.