What's Going to Happen at Penn and Front Streets?
Posted on: September 19, 2018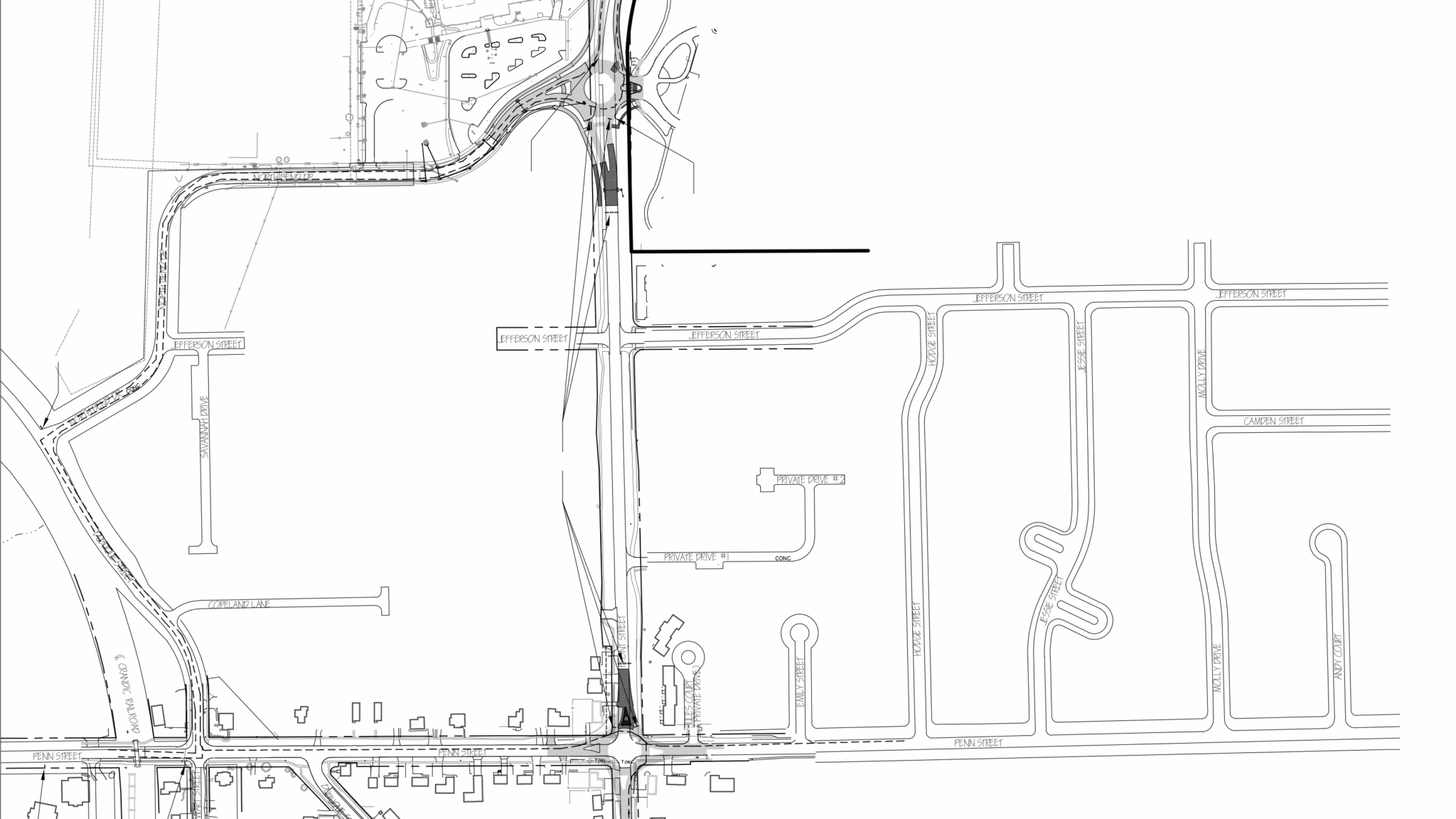 A resident writes: "I was wondering about the N Front Street/Penn Street intersection project and Mehaffey Bridge Road/Grant Elementary project. For instance the time frame and what the projects entail."
We know the intersection of Penn and Front streets has been a busy intersection, with a need to be addressed for a while. Next year a project will bring improvements.
The project is currently in the design phase, but will add roundabouts at this intersection and at North Bend Drive, where it will align with South Slope Cooperative Communications' entrance. North Bend Drive, as part of a separate project, will go through from Dubuque Street to Front Street and serve Christine Grant Elementary School, scheduled to open in the fall of 2019.
The actual work is expected to begin in the spring of 2019, and we'll have more information available as engineers progress through design and once a contract has been awarded. In the meantime, the city recently purchased, and will soon demolish, three buildings at the intersection Penn and Front streets to make room for the improvements.
Sign up for news and updates to get information about this and other projects delivered to your inbox.