Camp Out and Raise Funds for an Elementary School
Posted on: June 1, 2021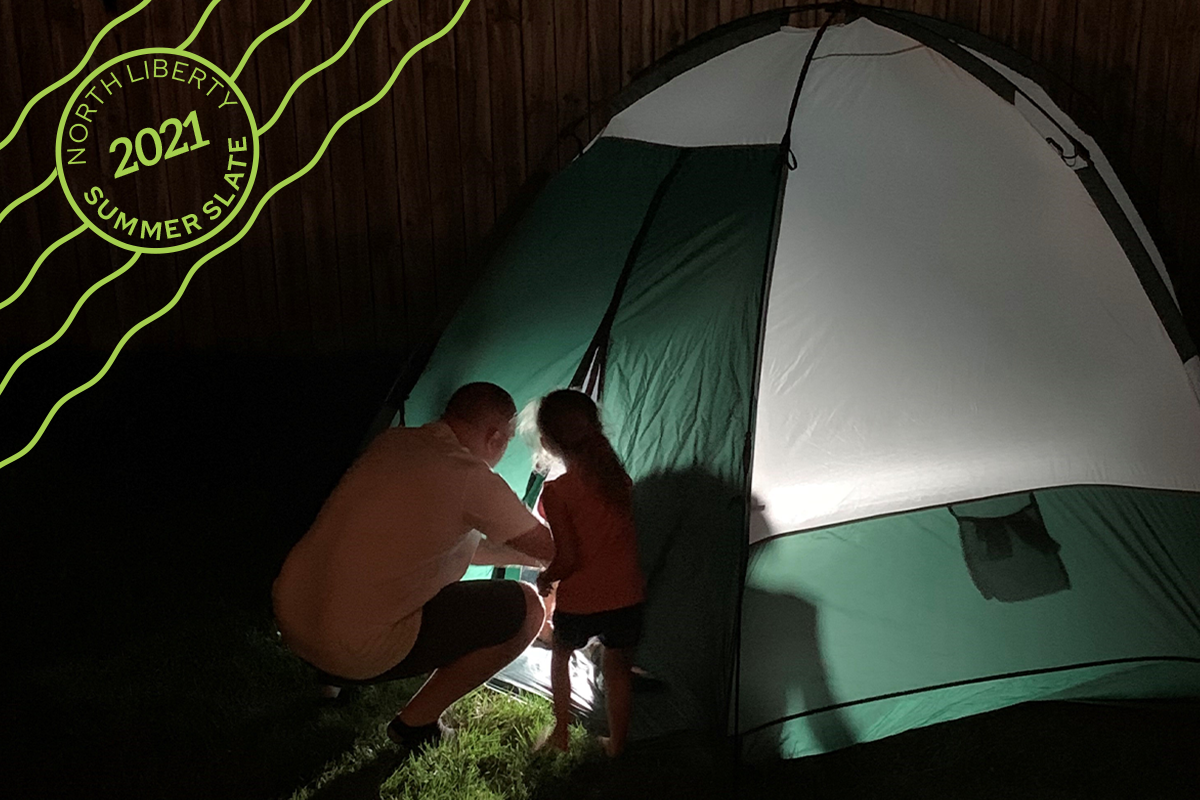 Participate in a communitywide activity—and raise money for your elementary school PTO—from the comfort of your own backyard on Saturday, June 19. Here's all you need to know.
The five Ws
Who: You!
What: A communitywide backyard campout as part of the nationwide Great American Campout. Although free to participate, you can compete to raise money for a local PTO/PTG by registering online for $10 per household and selecting your elementary school.
Where: Your backyard
When: Saturday, June 19
Why: To raise money for an elementary school PTO.
P.S. we don't expect you to make it all night outside.
How it works
If you register your campout, you'll receive a flyer via email. Snap a photo of your campout (campers and indoor campouts also accepted) with the flyer on June 19, and email it to recreation supervisor Matt Meseck at [email protected] to be counted in the contest.
The elementary school represented in the most campout photo submissions will receive 100 percent of the registration fees for their school PTO/PTG, plus up to a $500 match from Mosquito Hunters of Cedar Rapids and Iowa City.
All North Liberty public elementary schools are included. Questions and photo submissions can be sent to recreation supervisor Matt Meseck at [email protected] or (319) 626-5750.
Stay in the loop
No one wants to camp in the rain. In the event of poor weather, the communitywide campout will be pushed to June 26. Any cancellations or delays will be posted in the Facebook event.
Share your photos with us by tagging the City of North Liberty on Facebook or Instagram.
Stay connected with the City by subscribing to the North Liberty Bulletin or signing up for news alerts.
Accessibility
We're committed to providing access, equal opportunity and reasonable accommodation for this event for individuals with disabilities. If you need an accommodation to participate, please contact [email protected] or call (319) 626-5726 at least two days prior to the event.
Who to thank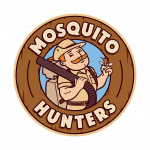 Mosquito Hunters of Cedar Rapids and Iowa City is a proud sponsor of this event and is matching funds raised up to $500.
More fun
The Backyard Campout is just one of over 35 events and programs on North Liberty's Summer Slate. A partnership between city departments and supported by Veridian Credit Union, South Slope, Shive-Hattery, Hills Bank, GreenState Credit Union, and Eastern Iowa Airport – CID, the Summer Slate is designed to provide free events that can easily adjust to the changing public health landscape for our community. Explore the schedule at northlibertyiowa.org/SummerSlate.
Still have questions?
Contact the recreation department at [email protected] or at (319) 626-5750.