Make a Lasting Mark on Centennial Park
Posted on: September 6, 2023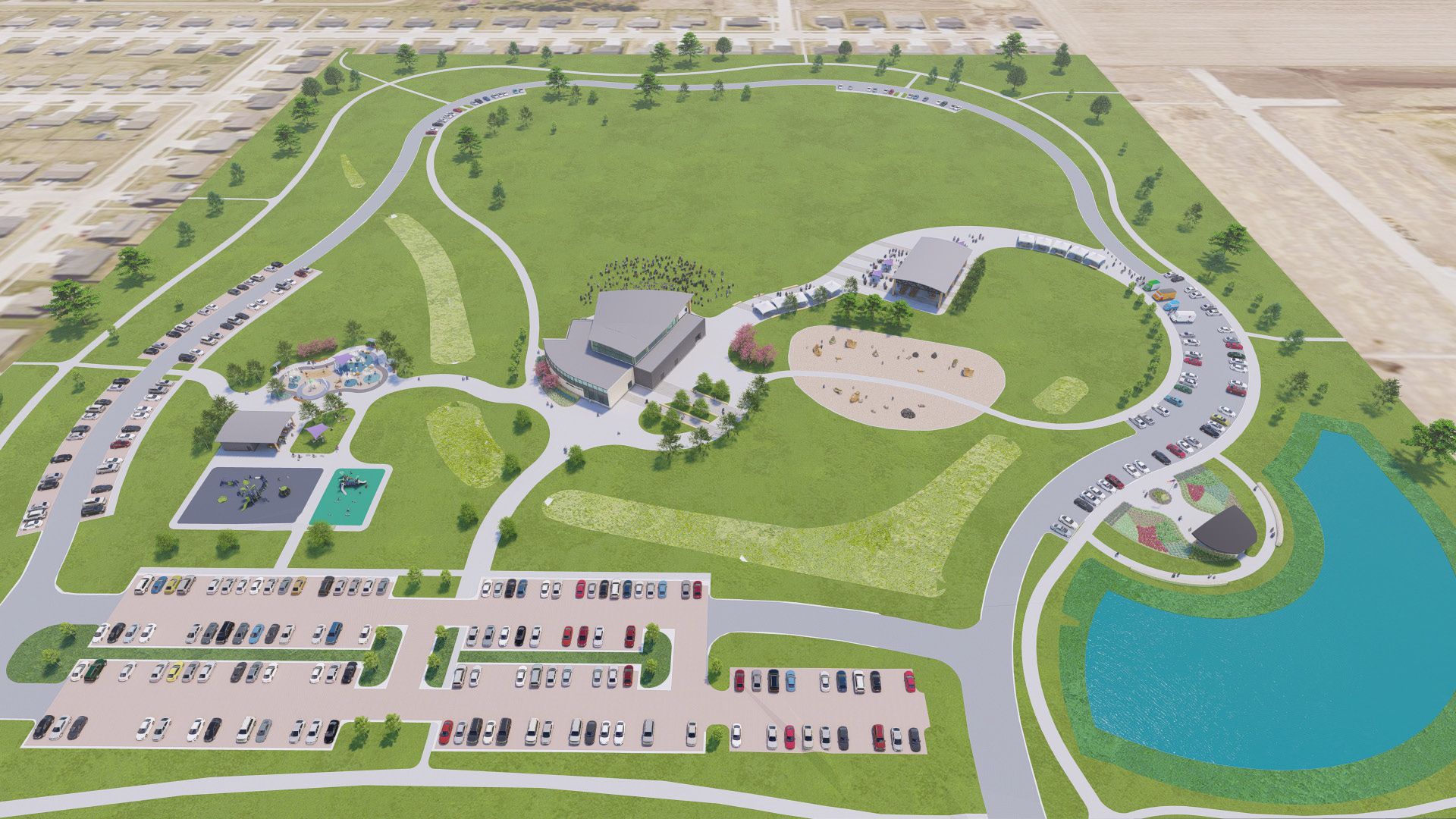 There are big plans for Centennial Park, a favorite community gathering spot, and we've identified opportunities for park lovers, local businesses and other supporters to make permeant marks on the park as final plans for the first of four phases come into focus. Donors can choose to name a park amenity, including seat blocks, picnic tables, or the seat wall near the amphitheater.
Any gifts through the Community Foundation of Johnson County are welcome and appreciated; all gifts $500 or more will be permanently recognized at the park. Gifts of $5,000 or more will be recognized on an artistic donor wall. See what's available and give at northlibertyiowa.org/give. We're a quarter of the way to our $1 million goal for community giving.
Through a variety of public and private sources, more than 75% of funding has been secured for the $8.8 million first phase, which will include the Centennial Center and amphitheater, permanent restrooms and the infrastructure to support the rest of the planned improvements.
The first phase focuses on the Centennial Center & Amphitheater at the heart of Centennial Park, and is expected to break ground next July and complete construction in summer 2025.
The stage looks over the park's great lawn and will bring audiences of together seasonally for both free and ticketed shows. Starting in the 2025/2026 season you can look forward to:
Hearing a movie score played live by a symphony along with the film
Singing along with a touring band
Taking pictures of your kids performing in a dance recital
Laughing along with a favorite stand-up comedian
Watching acrobatic stunts
Catching an outdoor play
Listening to your child's school band concert
The connected multipurpose indoor facility will welcome both private and public events like:
Lectures and panel discussions
Indoor concerts
Craft fairs
Community breakfasts
Business gatherings
Weddings
Family reunions
Phases two through four of Centennial Park include the addition of a premier splash pad, an open-air pavilion, expansive plaza spaces, wheelchair-accessible playground features, expanded parking and trails, restrooms and an honor garden. Questions can be directed to [email protected].