Community Foundation of Johnson County Endorses North Liberty's Next Stage with $50,000 Grant
Posted on: November 1, 2023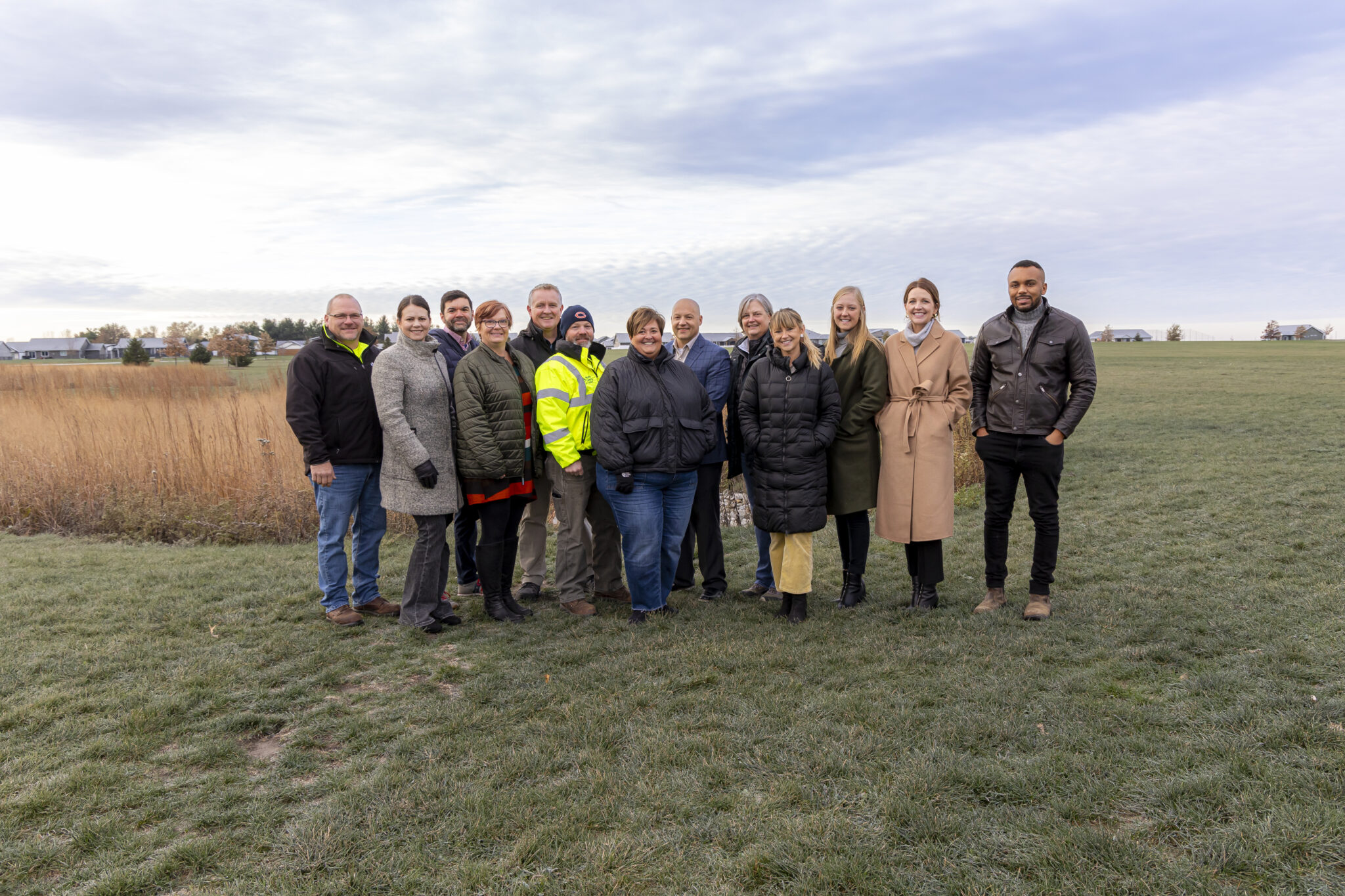 The Community Foundation of Johnson County has awarded a $50,000 Community Impact Grant to Building North Liberty's Next Stage. The City's decade-long plan to transform Centennial Park into a magnetic gathering place is coming to fruition with phase one of the four-phase project on track to break ground in summer 2024.
"The Community Foundation of Johnson County Board of Directors is excited to support this community-wide project which we believe will have a positive impact for all Johnson County residents. We hope that our investment will encourage additional gifts and be leveraged to gain funding from other partners," said CFJC Board Chair Nick Hatz. "We look forward to attending many nonprofit and community events in this new space soon!"
The Centennial Center and connected amphitheater will be at the heart of the park and connect residents to one another and the arts. The multifaceted facility will welcome public events like craft fairs and author visits as well as private events such as business functions and weddings. Nonprofit organizations will benefit from a new event space with discounted or waived event fees to host community meals, annual fundraisers and volunteer appreciation events.
Outside at the amphitheater, a wide range of ticketed and free programs will be showcased seasonally on the stage including performances by touring artists, comedians, symphony orchestras, local dance studios and school district choir and band ensembles. The new performance venue will offer easy access to the arts for rural communities along Interstate 380.
Restrooms, an expansive plaza and necessary utilities are also included in phase one. Phase two, which includes a premier splash pad, wheelchair-accessible playground units and additional restrooms is expected by 2026. Phases three and four, which bring an open-air pavilion and honor garden to the park, will be completed as soon as funding allows.
In recognition of the Community Foundation's grant – and the organization's administrative support as the fiscal agent accepting donations for the Next Stage campaign – the vestibule of park's event center will be named the Community Foundation of Johnson County Lobby.
"North Liberty's tagline is connected to what matters, and connection is at the forefront of the Community Foundation's mission," said North Liberty Mayor Chris Hoffman. "It was an easy decision to establish a charitable giving fund at the CFJC to accept private donations for this project. Their team has been enjoyable to work with and this grant from their Board of Directors strengthens our partnership."
The Community Foundation's Board of Directors views the project as a win for all of Johnson County. An estimated $11.6 million is expected to be generated by the entertainment park each year, with these positive impacts rippling through businesses across the county. The development also spurs the potential for additional growth on the ample land surrounding the park and will help employers maintain and attract a strong workforce. All residents of Johnson County will benefit from the enhanced quality of life, entertainment, and accessibility the new amenities will bring.
The Community Foundation's grant joins other substantial pledges from local organizations and individuals, which as of this release, totals over $375,000. The total project cost is estimated at $16.4 million, with the first phase being the largest at $8.8 million. The City has committed $6.5 million towards the improvements.
Although the four phases will stretch several years, the Next Stage capital campaign is now. Visit northlibertyiowa.org/give to learn more about the project and make a donation, eligible for tax deduction, to the Centennial Park Next Stage Fund at the Community Foundation of Johnson County. Total gifts of $500 or more will be recognized permanently at the park reflective of impact. Naming opportunities for areas throughout the park are also available. Questions can be directed to [email protected].