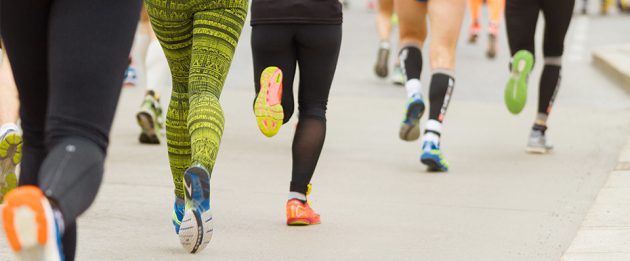 In the early hours of Sunday, April 29, 2018, a couple thousand people will — insanely — wake up early to run through North Liberty on their way to Iowa City. The organizers are calling this the inaugural Run CRANDIC, with a marathon (starting at NewBo City Market in Cedar Rapids) and a half marathon (stating at the UICCU Financial Center on Landon Road in North Liberty) both coming through town.
The public is invited to extend our community's hospitality by cheering on the runners at our cheer party zone, where we'll have pom-poms, horns and noisemakers, supplies to make motivational posters and free Dunkin Donuts and Capanna coffee while supplies last.
The run will have some traffic impacts in North Liberty from about 8 a.m. to 12 p.m. While runners will be on an open course and expected to maintain at least a 16 minute-per-mile pace, the race will require some road closures to keep runners safe.
These closures include:
Saint Andrews Drive from Kansas Avenue to Prairie Street
Ranshaw Way (Highway 965) from north of city limits to 240th Street/Scales Bend Road will be closed to southbound traffic
Liberty Way from Jones Boulevard to Penn Street
Community Drive from east of Ranshaw Way to Penn Street
Additionally, officers will stop traffic for race front runners, and intermittently for trailing runners, at intersections where the route crosses roads, including:
Kansas Avenue at Landon Road
Park Ridge Road at Kansas Avenue
Jones Boulevard at Saint Andrews Drive
Fairview Lane, Cory Court, Zeller Street, Cherry Street and Patton Lane at Jones Boulevard
Dubuque Street and Pacha Parkway at Ranshaw Way (Highway 965)
Cherry Street, Zeller Street, Golfview Drive and Forevergreen Road at intersections with the North Liberty Recreation Trail
A map of the full course, including closures, can be viewed here.