Operation Quickfind: Dashanaro Moore
Posted on: December 10, 2017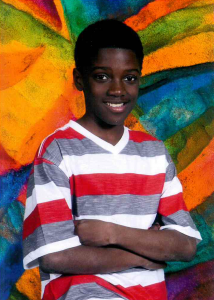 Update: Dashanaro has been returned home safely. Thank you for your help.
Authorities have issued an Operation Quickfind notice for Dashanaro Marquis Moore, Jr., age 13. He is a black male, standing 5 feet 4 inches. He weighs 100 pounds. He has brown eyes and black hair. He was wearing a white pants, a black jacket and blue shoes. Moore was last seen at North Central Junior High at 3:30 p.m. on Dec. 8.
The police are urging people with information to call dispatch at (319) 356-6800.