Have Fun and Support Local Fire Fighters This Saturday at Salute to Summer
Posted on: August 14, 2018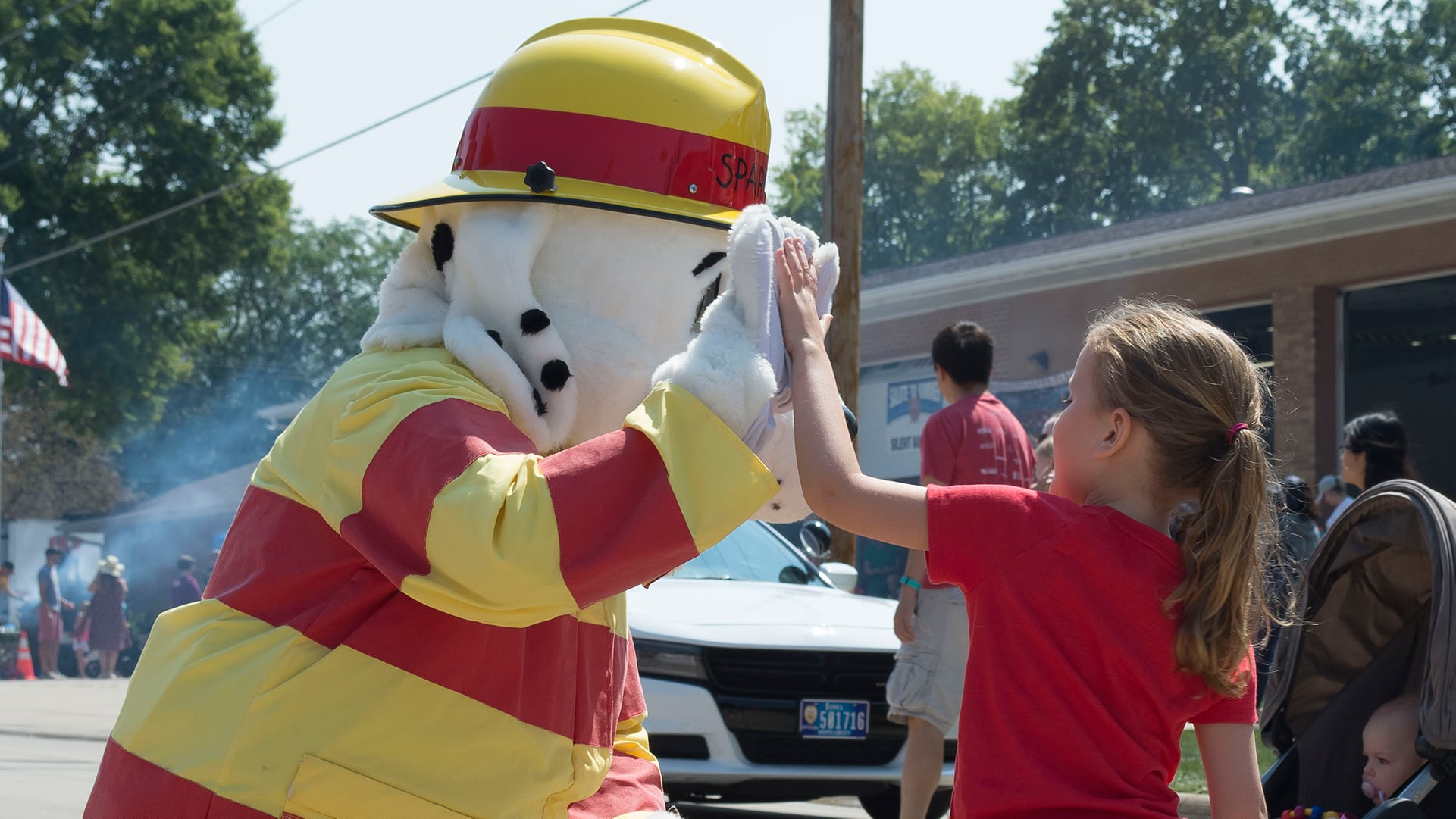 The North Liberty Firefighter's Foundation plans to host its 10th annual Salute to Summer on Saturday, Aug. 18, from 11 a.m. to 4 p.m. at the North Liberty Fire Station, 25 W. Cherry St.
The family-friendly fundraising event features junior firefighting activities — be prepared to get wet! — as well as inflatable rides and raffles throughout the event. Food trucks will be onsite with food to purchase.
Inflatables require a $5 wristband for unlimited play and includes one raffle entry
Fire apparatus displays are free
Junior firefighter activities, including waterball fights, are free
North Liberty Optimists, TC Bonez, Turkey Grill and Kona Ice will have food and treats available for purchase
Raffle items will be drawn at least twice per hour starting at 11:30. Tickets a $1 each, six for $5 or 13 for $10. Raffle items include gift certificates for food, services and gift baskets from local businesses.
North Liberty's volunteer department has seen growing use  as North Liberty's population has grown. Brian Platz was hired as the department's first full-time chief in 2017. The foundation helps pay for additional equipment, training and other needs of the department.