Bring a Pumpkin to the Ranshaw House
Posted on: October 22, 2020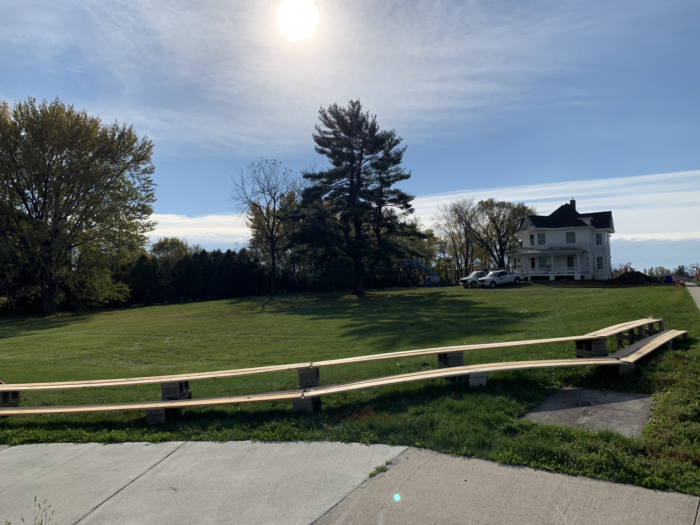 The public is invited to bring a carved pumpkin to the front lawn of the Ranshaw House, located a the corner of Penn St. and Community Dr., for a community pumpkin display on Oct. 30 and Oct. 31.
This will be the second year of the community display. In 2019, residents contributed 50 creative designs, including movie characters, a Starbucks drink, and traditional jack-o'-lanterns. Can we double participation this year?
Pumpkins can be dropped off Wednesday, Oct. 28, through noon on Friday, Oct. 30. When dropping off your pumpkin, please place it on one of the risers on the front lawn of the house near the corner of Penn St and Community Dr. There will not be staff present. Please do not include a candle or light. Tee lights will be placed by city staff before the display.
Pumpkins will be lit at 6 p.m. on Oct. 30 and Oct. 31. Parking will be available at the Community Center. Come admire others' designs throughout the evening, see how yours compares (if you're competitive like that, there is no official contest), and take advantage of the picture opportunity. Pumpkins will be composted after Halloween.
The Ranshaw House is the historic white house located just north of the Community Center at the intersection of Penn Street and Community Drive. The home, built in 1908, has been owned by the City of North Liberty since the early 2000s. In 2012, the Ranshaw House was placed on the National Historic Register. Originally the house of Samuel and Emma Ranshaw, the home had indoor plumbing, gas lighting, softened water and other amenities before such innovation were common place. While there are no rumors that the house is haunted, it is the perfect setting for a fall gathering.
There is no registration or signup to bring a pumpkin, but the display can't happen without large participation. So carve an extra pumpkin—or consider this an excuse to carve a pumpkin at all this season—and be a part of the display.