From Brush Trimmers to Bounce Houses
Posted on: January 11, 2021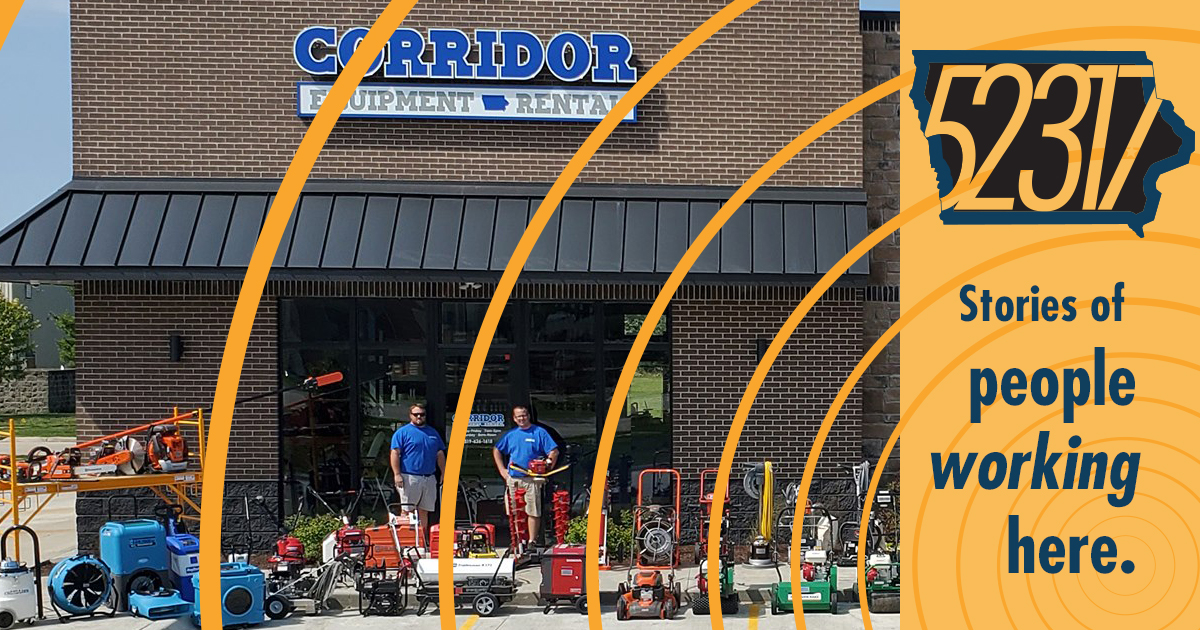 Looking to grind out a stump, lay a new floor, till your garden or cut down a tree? How about doing some concrete work? Then reach out to Kelly Dzuris and Corey Butler of Corridor Equipment Rental and find out the wealth of options available. If you need it, it's likely they have it.
North Liberty is the headquarters of local media, regional financial and national transportation companies and home to solar energy and tech startups, and entrepreneurs getting their big ideas off the ground.
Get to know your new business community.
Download this episode, or subscribe in iTunes, Stitcher or wherever you get podcasts. 52317 is proudly produced in North Liberty, in the heart of ICR Iowa.