Celebrate Martin Luther King Jr. Day with Local Events
Posted on: January 13, 2021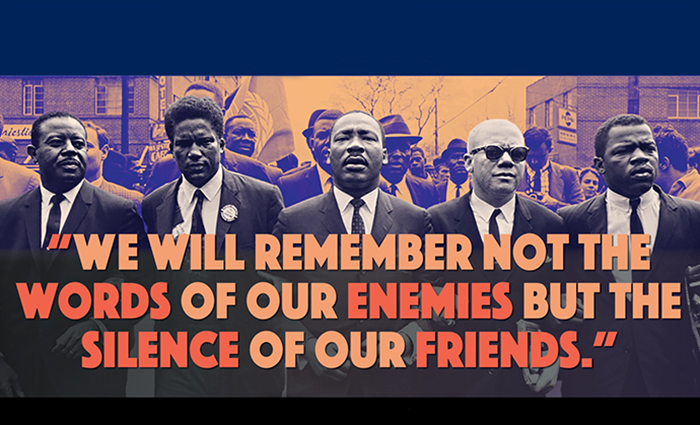 Martin Luther King Jr. Day is Monday, Jan. 18, 2021. Iowa has been celebrating the holiday since 1989 on the third Monday of each January.
Locally, Martin Luther King Jr. Day events are scheduled through January and include MLK Celebration of Human Rights Kick-Off events throughout the day of Jan. 18, a week of service projects and more.
Events in or accessible from North Liberty are below, with a full calendar of events is available here.
Day of Service Virtual Celebration
Jan. 18, at 10 a.m., on Facebook, YouTube and Instagram, includes a welcome, bell ringing ceremony, guest speakers, performances and resource fair.
Dr. MLK Program with Corridor Guests
Jan. 18, at 7 p.m., on Facebook, the program, "We the People: Protest and Peace," is hosted by the Iowa City Public Library and feature musicians and speakers, as well as a short service to honor Dr. King's legacy. It offers a chance to connect as a larger community with his message.
Community-Based Service Projects
Jan. 25 through 30. There will be several projects through the week including a Week-Long Food and Basic Needs Drive for local pantries. Donations fulfilling needs of the North Liberty Community Pantry can be taken to the North Liberty Library, 520 W Cherry St. Donations will accepted in Iowa City and Coralville to help stock those cities' pantries.
Also included in the celebration is also free virtual screenings of the documentary John Lewis: Good Trouble, a two-day virtual youth summit and a presentation titled Celebrate Black Excellence Everyday: Honoring Unsung Heroes. The full schedule of events is available online.