Meet North Liberty's New Enchanted Residents
Posted on: May 20, 2021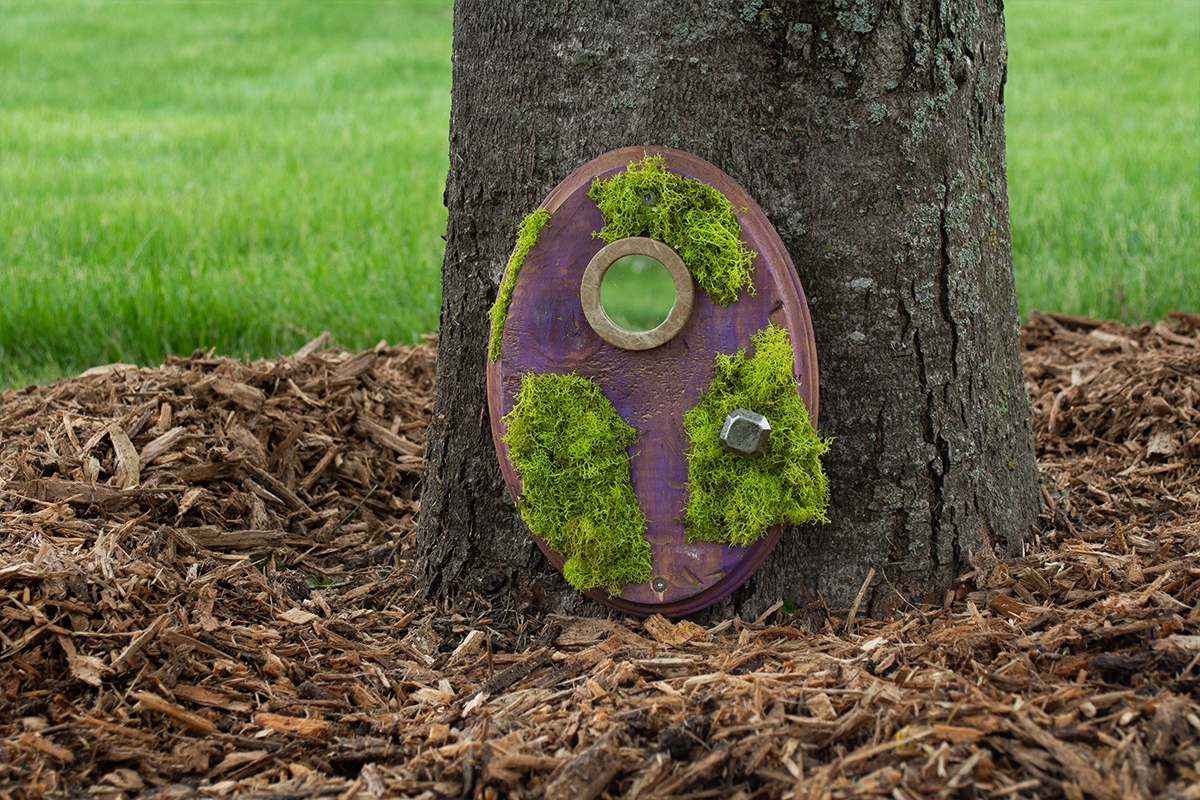 North Liberty's population just increased by 11. The newcomers, it turns out, are fairies and trolls.
While mowing the lawn of the Community Center, the Parks Department discovered 10 small doors along the North Liberty Recreation Trail between Penn and Cherry streets.
In the days since, the Communications Department has interviewed the parks staff about the activity they have witnessed and has compiled sketches of the creatures living inside.
The public is invited to visit the doors of B-Real, Zen, Art and their friends in person or online at any time. It is easiest to park in the north lot of the Community Center and take the path down to the trail. A QR code has been installed next to each door that, once scanned, will direct a mobile device to the North Liberty Fairy Trail website and the sketch of each of the doors' inhabitants.
What are the fairies' and trolls' stories? We don't know and are more interested in what you think. We're sharing short stories submitted by residents under each creatures' sketch. An online form to submit where your imagination takes you can be found under already published stories at northlibertyiowa.org/fairytrail.
And as more small doors pop up around North Liberty, you can follow our map for where to find them. Children should always be accompanied by an adult when out exploring. If you discover or create a door in your front yard or place of business add it to our map for others to enjoy.
North Liberty's Fairy Trail has been added to North Liberty's Summer Slate. A partnership between city departments and supported by Veridian Credit Union, South Slope, Shive-Hattery, Hills Bank, GreenState Credit Union, and Eastern Iowa Airport – CID, the Summer Slate is designed to provide free events that can easily adjust to the changing public health landscape for our community. Explore the schedule at northlibertyiowa.org/SummerSlate.