Embody | Embrace Returns this Month
Posted on: June 1, 2021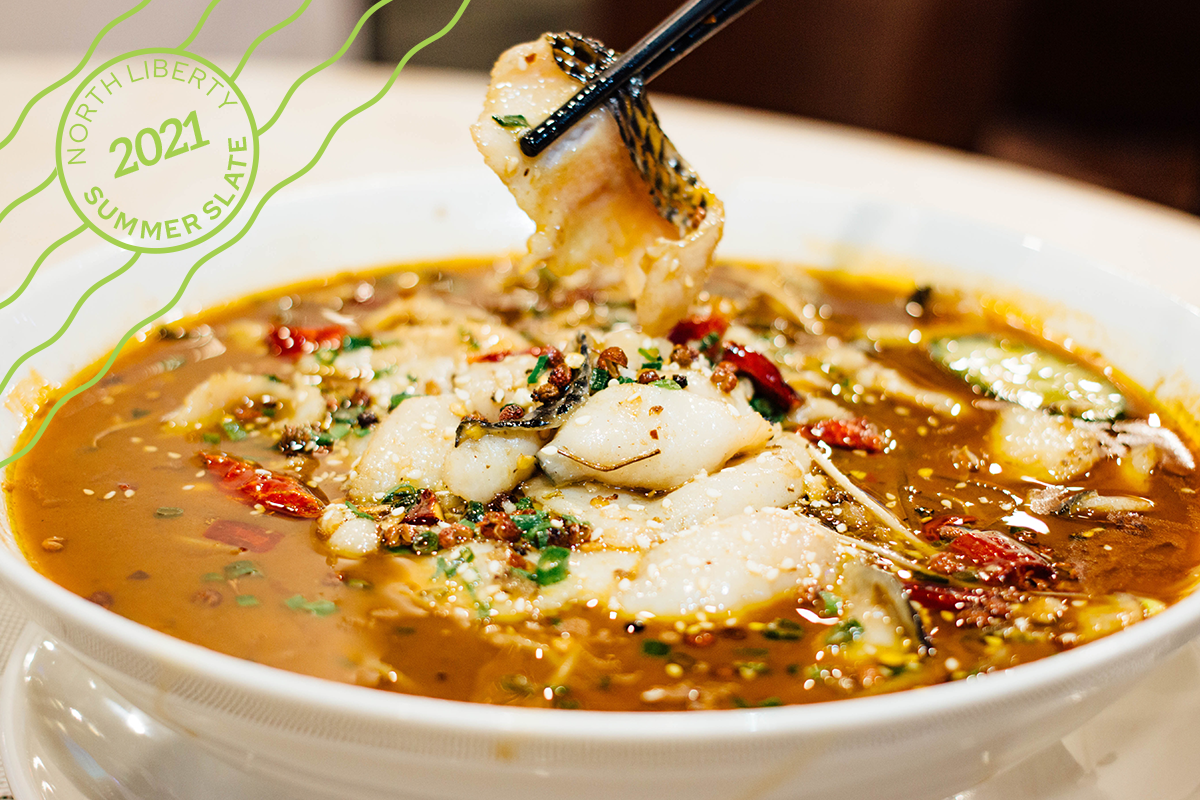 Discover history, find community and embrace your story with Embody | Embrace. The event that celebrated Black history, hair and culture for its inaugural event last year has announced the theme for the 2021 event: ethnic foods and the cultures they originate from. The event offers a variety of programming for folks to participate in during the first half of June. Here's all you need to know.
The five Ws
Who: You!
What: Opportunities to learn about and sample ethnic food.
Where: North Liberty partnering restaurants, the North Liberty Library and your home.
When: Now through June 13, with several programs taking place on June 5.
Why: To celebrate culture and diversity.
Programming
Meal Kits — 30 free meal kits with all the ingredients needed for African, Puerto Rican and Mexican dishes in partnership with Path of Hope, a local nonprofit assisting immigrant and refugee individuals and families throughout their resettlement process in the United States. Meal kits will be available for pickup on June 10 and 11. Meal kits are available for reservation here. Reservations will also be taken on a first-come, first-served basis at 11:30 a.m. on June 5 during voucher distribution.
100 Vouchers — each with credit towards food at Sushiya and Sugapeach Chicken & Fish Fry will be distributed on a first-come, first-served basis beginning at 11:30 a.m. on Saturday, June 5, outside the front door of the North Liberty Library. Vouchers can be used between June 5 and June 13. Each voucher includes a meal plate of black eyed beans over rice with corn bread at SugaPeach, and a $6 value voucher (redeemable for dinner only) at Sushiya.
Garden Presentation —  join Access and Equity Coordinator Míchi López of Iowa Valley RC&D at 12 p.m. on June 5 for a special presentation around the North Liberty Library's garden about how to grow your own food and take home seedlings.
Choose Your Own Adventure: A Theatrical Experience for Teens — from 12 to 2 p.m. on June 5, join fellow community members on the lawn of the Ranshaw House for readings from plays rooted in conversations about racial equity. Facilitated by Diviin Huff, the theatre scenes and monologues selected for this event are from BIPOC playwrights, which will launch the teens into a facilitated conversation about how it reflects their reality. Participants should be age 13 years or older. Lunch will be provided at 1 p.m. This event is open to everyone regardless of theatre experience. Participants are not required to act.
Watch an interview — with Dream City's Fred Newell about food inequity in our local community below.
Stay in the loop
Share your photos with us by tagging the City of North Liberty on Facebook or Instagram.
Stay connected with the City by subscribing to the North Liberty Bulletin or signing up for news alerts.
COVID Event Mitigations
Organizers ask that attendees wear a face covering or distance from others when attending the garden presentation or interactive reading to ensure all attendees feel comfortable easing back to in-person events.
Accessibility
We're committed to providing access, equal opportunity and reasonable accommodation for this event for individuals with disabilities. If you need an accommodation to participate, please contact [email protected] or call (319) 626-5726 at least two days prior to the event.
More Fun
Embody | Embrace is just one of over 35 events and programs on North Liberty's Summer Slate. A partnership between city departments and supported by Veridian Credit Union, South Slope, Shive-Hattery, Hills Bank, GreenState Credit Union, and Eastern Iowa Airport – CID, the Summer Slate is designed to provide free events that can easily adjust to the changing public health landscape for our community. Explore the schedule at northlibertyiowa.org/SummerSlate.
Still have questions?
Contact [email protected] or call (319) 626-5726.