What Does School Re-Entry Look Like This Fall? The North Liberty Library Will Host a Discussion On Aug. 19
Posted on: July 30, 2021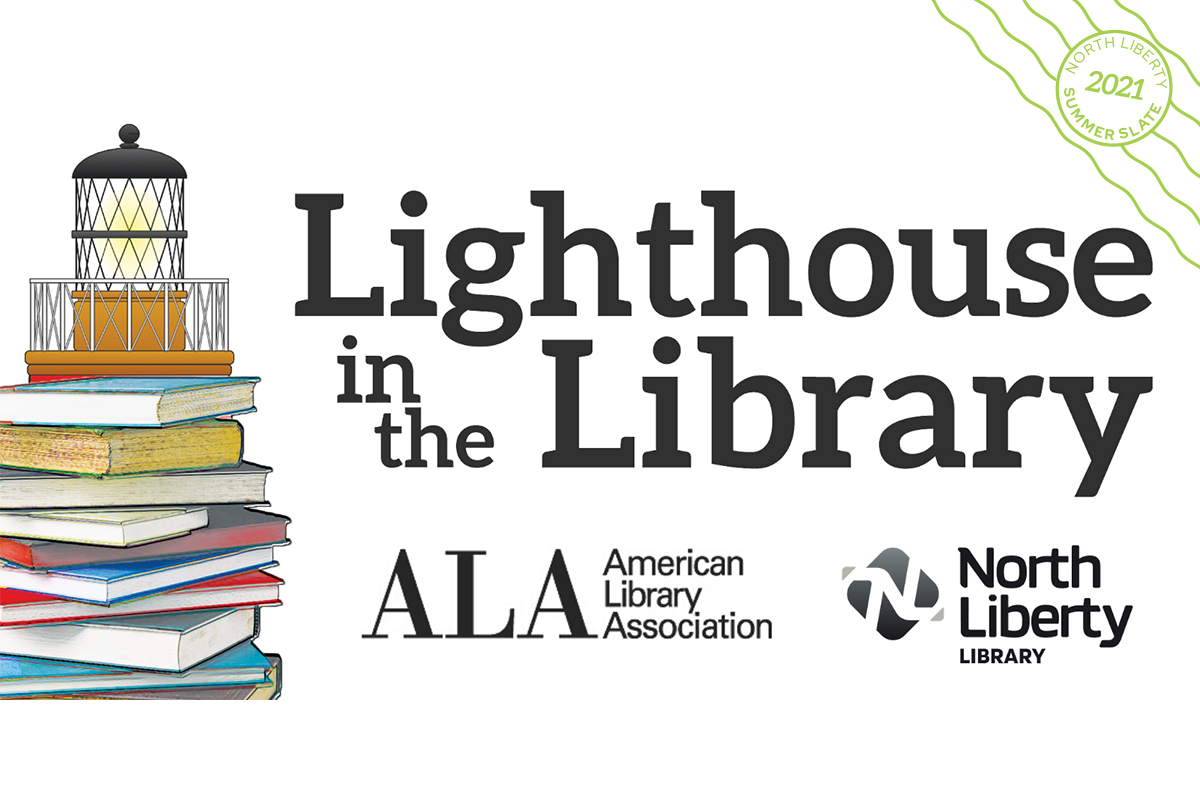 Lighthouse in the Library is a conversation series giving space and dialogue to North Liberty residents to speak on important community issues in a town-hall style setting. Re-Entry 2.0, the second event in the series, will take place on Aug. 19 at 6:00 p.m. and focus on COVID-19's impact on schooling. Here's all you need to know:
The five Ws
Who: All neighbors interested in what school re-entry looks like this fall. Free to the public. Registration needed for virtual attendance.
What: A town hall-style discussion about how to safely prepare for the upcoming school year. The panel includes educators, parents, students, and policymakers seeking to make the back-to-school process as smooth as possible.
Where: In person at the North Liberty Library or online.
When: Thursday, Aug. 19, from  6:00 to 8:00 p.m.
Why: To participate in a lively discussion about education.
Registration
There is no registration required for in-person attendance. If you plan to attend virtually, please click here to register on Zoom.
More about the event
The discussion will be not only a retrospective of how COVID-19 has impacted schooling, but also a discussion of the upcoming year and what it means to move education forward in the aftermath of a pandemic. Panelists include:
Matt Degner, ICCSD Superintendent
Joseph Brown, CCA Interim Superintendent
Renee Zukin, Educator with ICCSD
Shawn Eyestone, President of the ICCSD School Board
Mayasa Hamid, student
Jennifer Carter, parent
What to bring
Your helpful feedback
Your listening ears
How to get there and where to park
North Liberty Library is located inside the North Liberty Community Center.
Please park in the paved lot near the library's entrance.
Skip the car and walk, bike or roller blade to the Community Center!
Stay in the loop
Any cancellations or delays will be posted in the Facebook event.
Share your photos with us by using the hashtag #LITL – don't forget to tag the North Liberty Library on Facebook or Instagram.
Stay connected with the Library by visiting us at www.northlibertylibrary.org.
COVID event mitigations
While we are looking forward to a fun summer, everyone is easing out of the pandemic at their own pace. Events on the Summer Slate have adopted the City of North Liberty's "masked until you're vaxxed" policy for staff and attendees.
In line with public health guidance, those fully vaccinated against COVID-19 are no longer expected to wear a mask when attending Summer Slate events. Organizers ask those who have yet to be fully vaccinated to still wear a mask. COVID-19 vaccines are free and currently available to anyone 12 years or older at local pharmacies and hospitals. As always, attendees should stay home if anyone in the household is experiencing symptoms of COVID-19.
Accessibility
We're committed to providing access, equal opportunity and reasonable accommodation for this event for individuals with disabilities. If you need an accommodation to participate, please contact [email protected] or call (319) 626-5726 at least two days prior to the event.
Who to thank
This free event is made possible by a national grant funded by the American Library Association (ALA). Read more about the grant here.
More Fun
This event is just one of over 35 events and programs on North Liberty's Summer Slate. A partnership between city departments and supported by Veridian Credit Union, South Slope, Shive-Hattery, Hills Bank, GreenState Credit Union, and Eastern Iowa Airport – CID, the Summer Slate is designed to provide free events that can easily adjust to the changing public health landscape for our community. Explore the schedule at northlibertyiowa.org/SummerSlate.
Still have questions?
Contact North Liberty Library at (319) 626-5701.