Centennial Park Drive Construction Begins after Labor Day
Posted on: August 19, 2021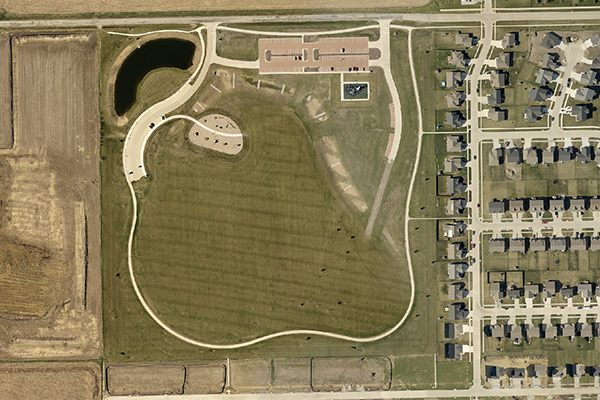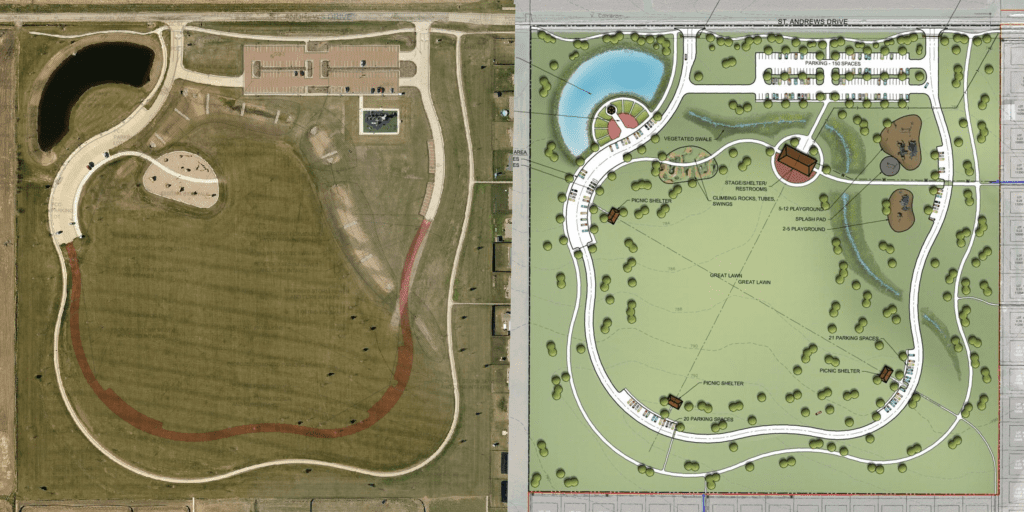 Beginning as early as Tuesday, Sept. 7, 2021, general contractor All American Concrete will begin work to complete the Centennial Park's circular drive. The park will remain open throughout the project. The bulk of the work is expected to be completed this fall, though some landscaping may be delayed until the spring.
When completed, the drive will complete a loop and add about 40 parking spaces adjacent to future shelters. The parking areas will be pervious, allowing storm water to infiltrate the ground.
Work will primarily occur during weekday daylight hours. Time-sensitive concrete sawcutting, which must occur so the curing concrete doesn't crack, might occur outside of those hours.
Future additions to Centennial Park, according to the master plan laid out in 2012, include picnic shelters, a splash pad, a stage and pavilion and more.