City Council to Meet on Nov. 23, 2021
Posted on: November 19, 2021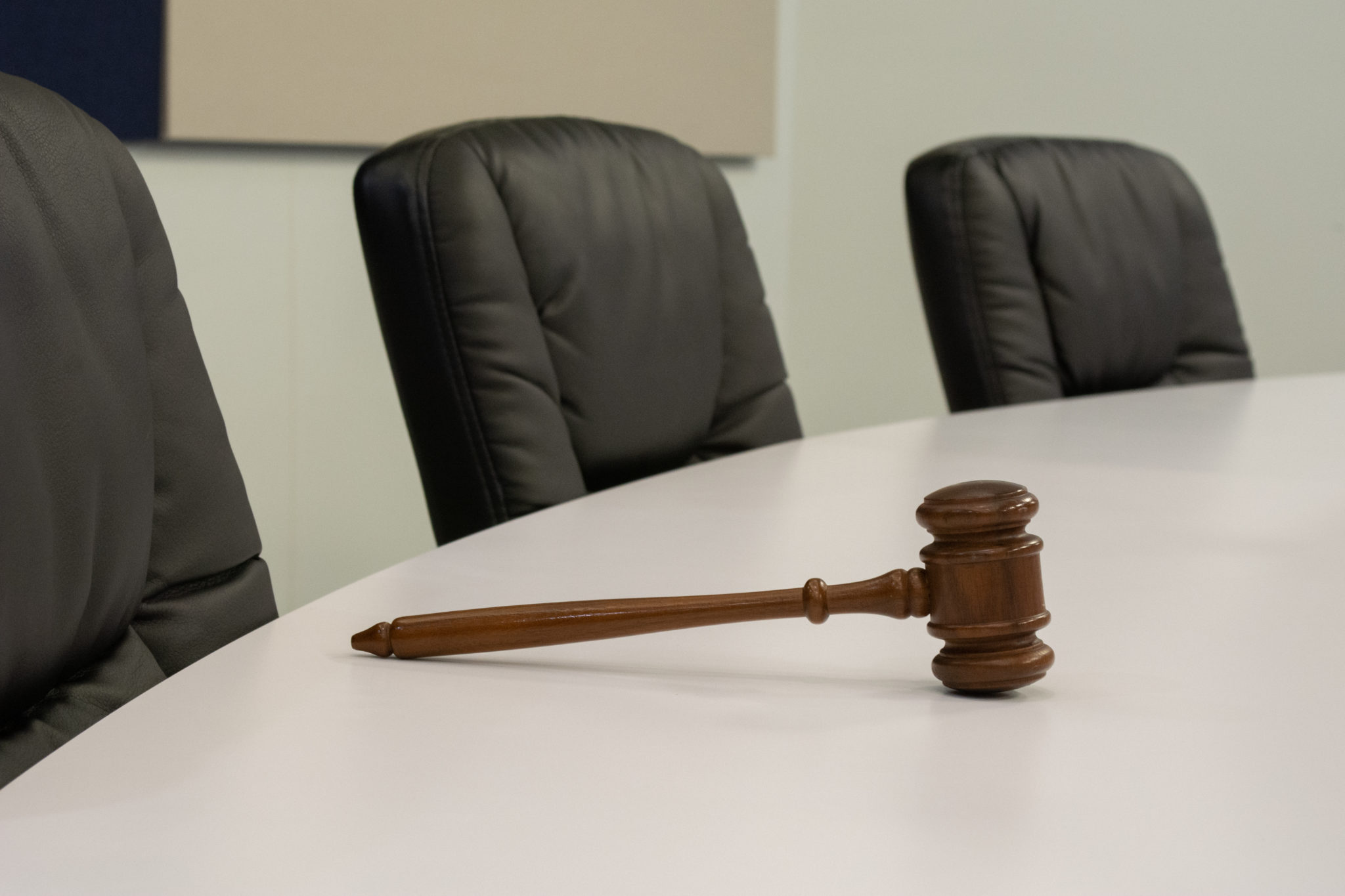 Included in each City Council information packet is a memo from the City Administrator offering a summary and context of items appearing on the agenda. We will begin publishing these memos here in our news feed to make them more accessible. You can sign up to be notified of news items, agendas and more by email.
This meeting will be held in person and may be accessed live by the public in person or on the internet. 
This meeting may be accessed live by the public in person or on the internet at at northlibertyiowa.org/live, on Facebook at facebook.com/northliberty or on YouTube at youtube.com/ northliberty. Meetings are rebroadcast on cable and available on-demand on northlibertyiowa.org/meetings.
---
Meeting Note
Tuesday's meeting will be held in person as well as live streamed. Please note the 6:00p.m. start time to accommodate the budget work session.
Consent Agenda
The following items are on the consent agenda and included in the packet:
City Council Minutes (11/09/21)
Claims
Change Order #6, Ranshaw Way Phase 5 Improvements Project, Peterson Contractors, $16,759.88
Pay Application #7, Ranshaw Way Phase 5 Improvements Project, Peterson Contractors, $714,292.21
Pay Application #2, Aquatic Center Pool Heater Replacement, Tricon  General Construction, $109,521.11
FY23 Budget Work Session
Tuesday's meeting will start at 6pm for the purpose of discussing the upcoming FY23 budget. The intent of this session is to ensure staff has a general understanding of the City Council's expectations as the budget development process begins. Specifically, staff will review completed and on-going projects, highlight projects included in the FY23 CIP, and review the 2020-2022 Council priorities. Further, staff will be seeking guidance on social service funding for FY23. A Budget Goal Setting slide deck is included in the packet.
ARPA Funding Discussion
The packet includes a memo and supporting materials to assist the City Council with further discussion regarding use of the $2.9 million of American Rescue Plan Act funds allocated to North Liberty.
Reprecincting
With the 2020 census data finally released and the state redistricting plan approved, the City is required to review and, if necessary, amend its voting precincts. Johnson County is currently developing reprecincting maps for the Council to consider adopting. Today, the City is made up of six precincts. With the gain in population it has been determined that at least seven precincts will be needed to comply with the law; however, the Auditor's office and City staff will be recommending establishing eight precincts to accommodate the anticipated growth of North Liberty. Below are the standards cities must meet when reprecincting:
Precinct population cannot exceed 3,500;
If there are areas in the city where substantial growth is anticipated in the next ten years, precincts with populations smaller than the 3,500-maximum allowed by law may be established;
A precinct must lie within one legislative district;
A precinct must be composed of contiguous territory;
Precincts boundaries must follow census block boundaries
A precinct must consider voter convenience and electoral efficiency

The convenience of voters means the precinct boundaries are easy to describe and identify and provide voters with relatively direct routes of travel to polling Electoral efficiency means reducing election costs by only creating as many precincts as necessary.

A precinct must include annexed territory

Territory annexed after January 1, 2020, must be included when drawing precincts, using the annexed territory population certified by the city.
The County should have all potential map options ready for review early next week. Those documents will be delivered to Council and the packet updated just as soon as they are available.
Given the delay with the release of the census data and subsequent delay of redistricting approval at the state level, the City does not have much time to adopt an ordinance.
Cities have 60-days from the time the Governor signs the redistricting bill into law, which happened on November 4. As a result, the City Council is required to adopt an ordinance prior to January 3, 2022. Assuming the maps are available by Tuesday, staff will seek direction from Council so that an ordinance can be prepared for the December 14 meeting. Staff will then ask Council to condense all three readings of this ordinance at the December 14 meeting.
Bowman Property LLC Rezoning
Bowman, LLC is requesting a zoning map amendment to accommodate several residential districts and one commercial district, allowing 109.43 acres – northeast corner of W. Forevergreen Road and S. Kansas Avenue – to be developed with a variety of housing types and an unspecified commercial use. Staff encouraged the applicant to include all the property in the request to facilitate a comprehensive planning approach to development. At first glance, there appears to be a large area dedicated to multi-family residential; however, the majority of that area is planned for single-family attached (townhome) style. This concept incorporates the planned collector streets Alexander Way and Remley Street. Approximately five people attended the September 23, 2021 good neighbor meeting. Some concerns were expressed (attached to the background material), and subsequently, the application was modified to lower density single-family residential and a landscape buffer adjacent to the Seelman homestead as well as lower residential density surrounding the Rarick homestead. Notably, the Comprehensive Plan Future Land Map depicts the S. Kansas Avenue frontage as Commercial with Residential (i.e., residential above commercial); however, it is staff's opinion that this style of development would not be appropriate adjacent to the aforementioned homesteads.
The higher density/intensity development would be closer to W. Forevergreen Road. The Planning Commission unanimously recommended approval of the request at its November 10, 2021 special meeting. Staff also recommends approval.
North Jones Boulevard Proposal
At the November 9 meeting the City Council approved an agreement with Shive Hattery for the design of North Jones Boulevard. Staff is recommending a small edit in the form of an amendment to the agreement that increases Shive Hattery's liability limitation from
$50,000 to $5,000,000. Staff has insisted on higher liability limitations for construction projects as a result of the Highway 965, Phase 2/IDOT reimbursement situation.
FY21 Annual Urban Renewal Report
The Urban Renewal Report provides a history of the urban renewal and TIF projects, valuations and spending by North Liberty. This report, once approved, is required to be filed with the state. Staff recommends approval of the FY21 Urban Renewal Report.
FY21 Annual Financial Report
The Annual Financial Report provides a recap of the final expenditures and revenues for last fiscal year (FY21). The report, which is included in the packet, will be submitted to the state after City Council review and approval.
FY23 Annual Appropriations
The City has previously entered into economic development agreements called annual appropriations to incentivize businesses. With an annual appropriation, TIF funds generated by the business are used to rebate the taxes paid. The difference between an annual appropriation and a standard rebate agreement is that the annual appropriation must be approved each year by the Council. An annual appropriation is the preferred method of offering an incentive in most cities throughout Iowa because it is much less risky than other options as it is structured as a rebate of taxes already paid by the business versus cash up front. The chart below provides a summary of annual appropriations, all of which are recommended for approval.
Company
Amount
Length of Agreement
Year of Agreement
Agreement Terms
A&M Development
$288,436
Dependent on type of development, not-to-exceed $5 mil
Corridor Media Properties (CBJ)
$35,844
10 years
5
100% of taxes rebated annually for 10-years
Spotix
$74,232
7 years
5
100% of taxes rebated annually for 7-years, not-to-exceed $400,000
Total
$398,512
FY23 Urban Renewal (TIF) Draw
The urban renewal draw, also known as the TIF Indebtedness Report, and not to be confused with annual appropriations referenced above, recognizes the amount of TIF revenue that needs to be certified in FY23 in order to make debt and rebate payments. This year's draw is $4,793,215, approximately $490k less than last year's draw of $5,280,784. Staff recommends approval of the certification.
Dubuque Street, Phase 1
After nearly two years of design and property acquisition, the Dubuque Street, Phase 1 Project plans and specifications are ready for approval. Contractors will have until 10am on Tuesday, December 7 to submit bids for this project. Staff recommends approval of the plans and specifications.
Housing Rehabilitation Grant
Staff recently received confirmation that the City was awarded just over $207,000 of Community Development Block Grant Housing Rehabilitation funds to invest in five homes in North Liberty. The grant award also provides for funds for grant administration, which will be provided by ECICOG. The agenda includes a funding agreement with the Iowa Economic Development Authority and an administration agreement with ECICOG, both of which are recommended for approval.
Assessment Resolution
The agenda includes an assessment resolution for vegetation clean up and lawn mowing for two properties in the amount of $373.30. Staff recommends approval of the resolution so the City can collect for services already rendered and paid.
General Obligation Loan Agreement
The resolution on the agenda is setting a hearing for a general obligation loan agreement so that money borrowed with the 2021A series can be used for the Pool Heater project instead of the Fire Truck purchase. In this case, the purchase of the fire truck was made with cash on hand instead of the bond proceeds, leaving approximately $95k of bond proceeds that need to be reallocated. This reallocation will allow staff to make internal cash transfers so that all fund accounts are made whole.
Commercial Drive Project
Included in the packet is a preliminary route and site location for a proposed public improvement project which contemplates the extension of Commercial Drive to connect with West Zeller Street. The proposed improvement will allow additional access to the post office and nearby businesses and improve public convenience and traffic flow. The proposed project involves the acquisition of a portion of a single parcel of vacant residential land. The resolution allows the city to move forward with acquiring the necessary real property interests either by negotiation or eminent domain. Future resolutions approving final design and budget, and establishing just compensation would be required before the project could move forward.
Cedar Springs Parking
The City received a request from the Cedar Springs Homeowner's Association to remove on-street parking on the following streets in Cedar Springs: Hedgewood Circle, Tupelo Drive, Linden Lane, Alderwood Road, Scarlet Oak Circle, Redbud Circle, Cypress Ridge and Silver Maple Trail (east of Cypress Ridge). Interestingly, Cedar Springs Parts 7-9 contains a restrictive covenant that prohibits on street parking on all the aforementioned streets with the exception of Hedgewood Circle. However, the City does not enforce private covenants. From a City regulatory standpoint, it is not common for on-street parking to be prohibited entirely on neighborhood streets. Exceptions include parking within a cul-de-sac, in front of a driveway, within 10 feet of an intersection and within 5 feet of hydrant. The upper portion of Cedar Springs was developed in accordance with the Sensitive Areas Subdivision Design Guidelines, which allowed for street widths to be reduced. Most of the feedback from the neighborhood shows support for restricting parking to one side of the street. Some feedback expressed that parking should also be restricted on a larger section of Silver Maple Trail. Staff recommends approval of the resolution. A Cedar Springs HOA representative is planning to attend Tuesday's meeting.