"A" is for All Things Art
Posted on: October 3, 2022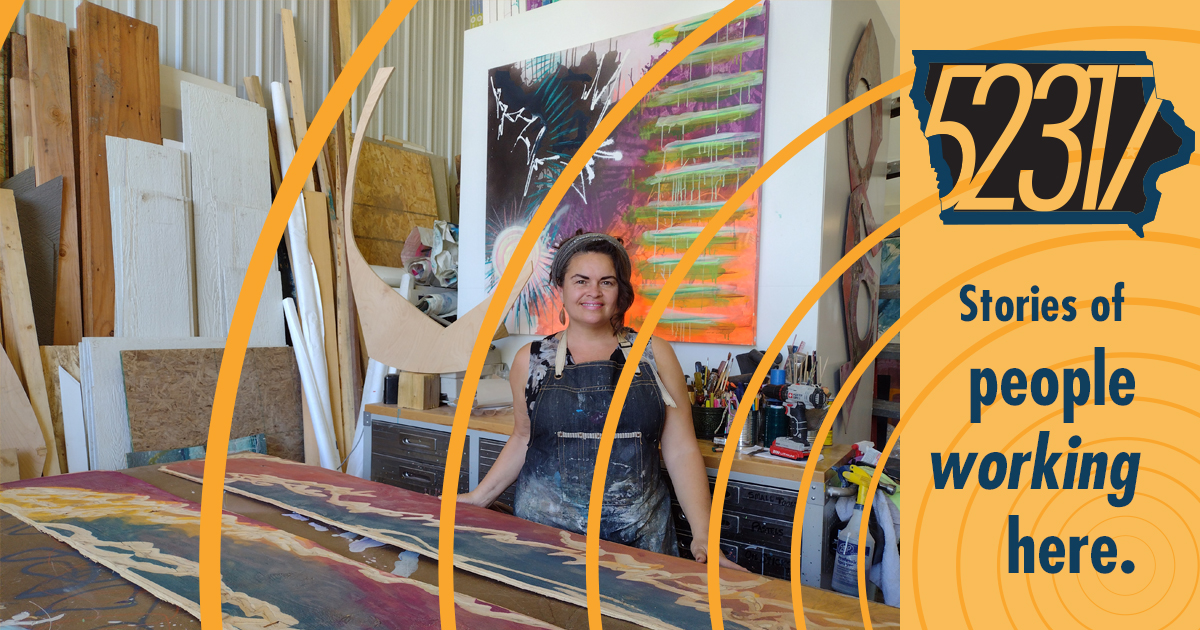 The creative process is for many an act of exploration and self-discovery. For artist Kimberlee Rocca, a self-described "Monday Girl" who loves getting to work, it's a necessary outlet for a continuing stream of ideas needing release. When not designing custom homes for the family business she's in the studio piecing together all the elements of her latest creation.
North Liberty is the headquarters of local media, regional financial and national transportation companies and home to solar energy and tech startups, and entrepreneurs getting their big ideas off the ground.
Get to know your new business community.
Download this episode, or subscribe in iTunes, Google Play, Stitcher or wherever you get podcasts. 52317 is proudly produced in North Liberty, in the heart of ICR Iowa.