Snowmobiler Rescued from Coralville Reservoir
Posted on: January 30, 2023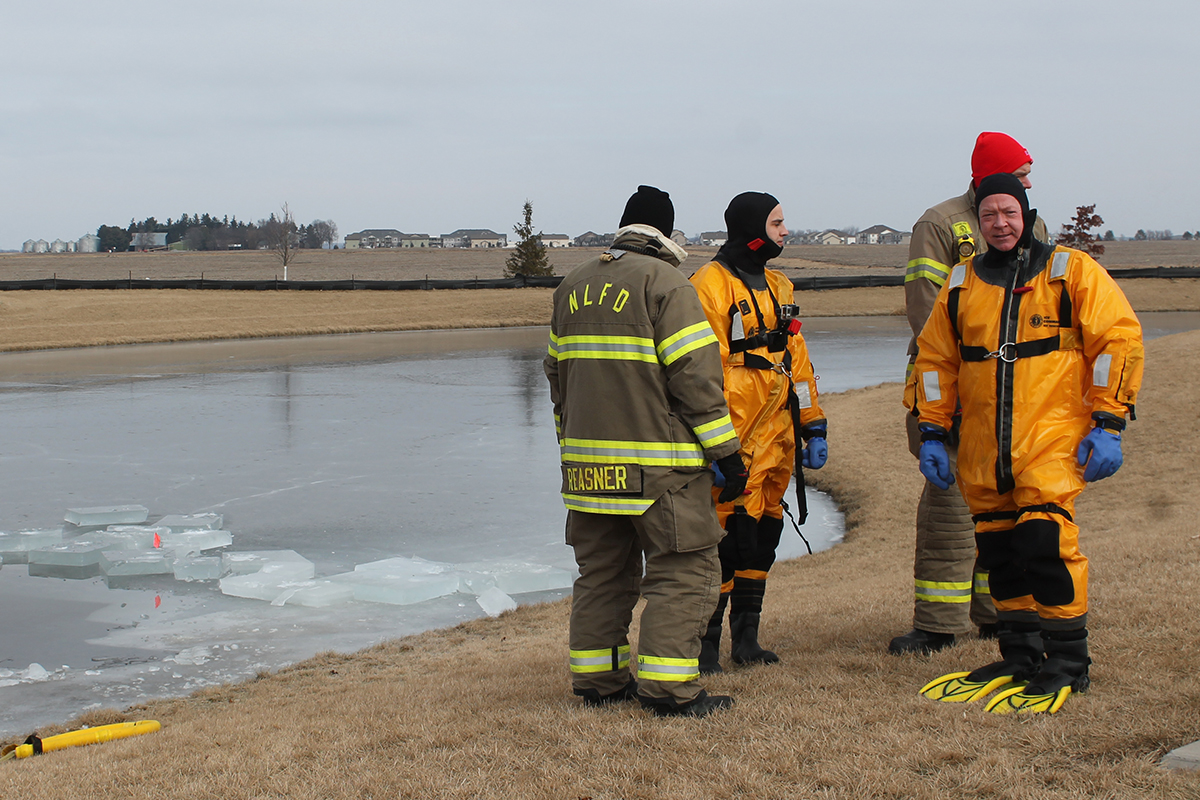 The North Liberty Fire Department and Johnson County Ambulance Service were dispatched at 5:07 p.m. on Sunday, Jan. 29, 2023, for a report of a snowmobile and its rider that had fallen through the ice on the Coralville Reservoir. When emergency responders arrived on scene, they found a person in the water holding onto the ice in the reservoir just south of the Mehaffey Bridge Road bridge. Responders used ice rescue suits, a rapid deployment craft and ropes to rescue the patient in the water. Once removed, the patient and one injured firefighter were transported to the University of Iowa Hospitals and Clinics for evaluation.
Due to widely variable weather conditions across much of Iowa, the North Liberty Fire Department warns that ice has deteriorated and refreezes rapidly which creates potentially dangerous conditions for anglers, snowmobilers and skiers. Additionally, the reservoir is a river with a current; this can also cause the ice to be unstable for recreation purposes. Taking risks on the ice also puts rescuers at risk, much like it did in this situation.
Ice is never 100 percent safe. The emergency services urge the public to take the time to properly assess the ice before going out on it, and have a survival plan before recreating on the ice.