Gordon Doak, Who Has Given Away More Than 400 Bikes, Inducted into Hall of Fame
Posted on: July 17, 2018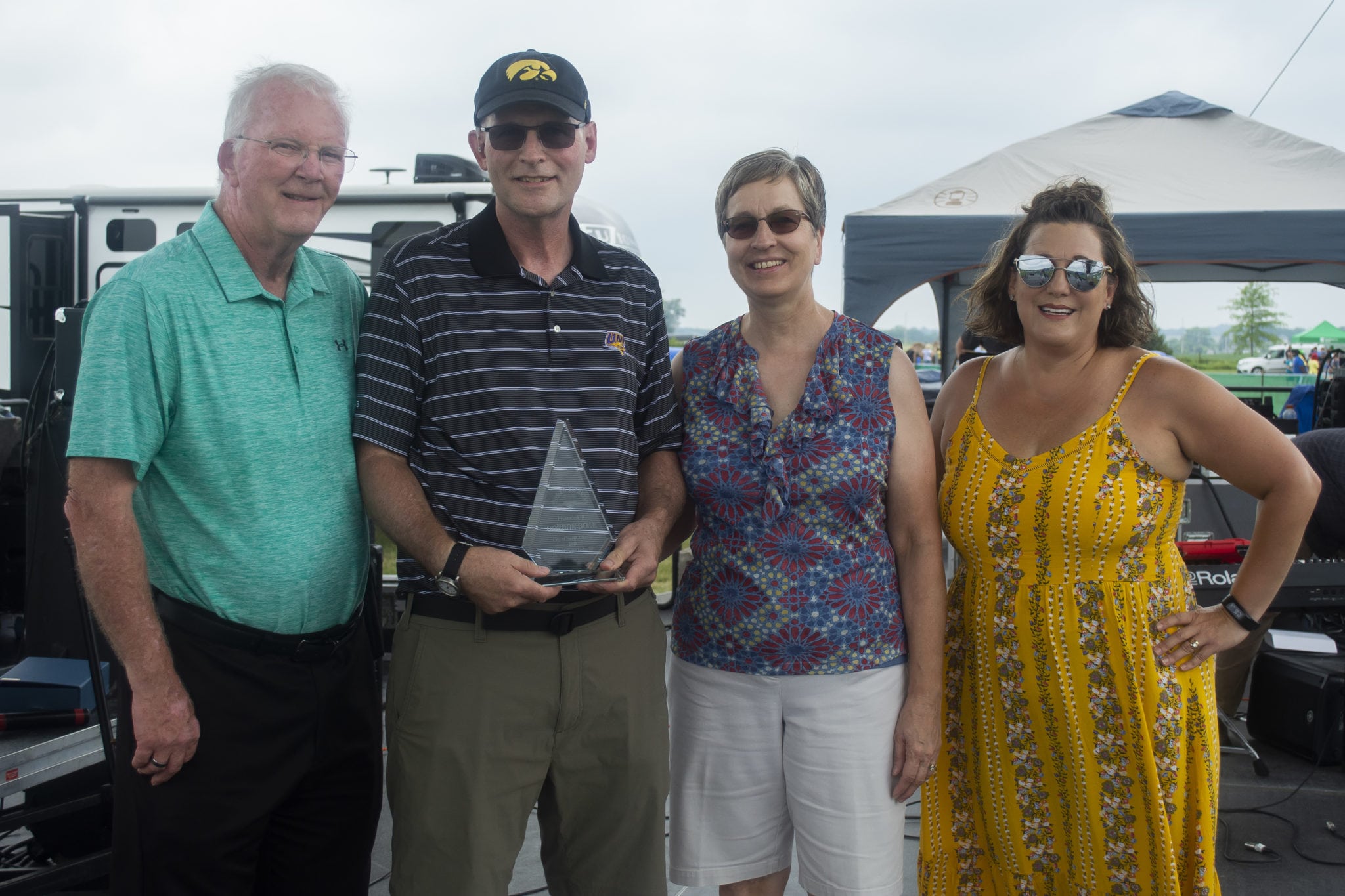 Gordon Doak, who has rebuilt and given away more than 400 bicycles to people in need, was inducted into the North Liberty Community Hall of Fame in a ceremony on Saturday, July 14, 2018. A passionate cyclist, Doak works through the First United Methodist Church of North Liberty to repair and refurbish bikes both at home and at the church. He distributes the bikes through periodic Bike Giveaways on a Saturday at the North Liberty Community Pantry or through referrals from calls to the church.
"It doesn't matter to him if the bike is to be used as primary vehicle for transportation, an afternoon ride or for children learning to master the skill," wrote Doak's nominator. "Gordon is a humble man who is a natural leader. He gets to know the family or the person who is on the receiving end of the gift. He is also a good listener. He does not ask for nor expect fame or glory."
Doak has repeat customers as kids outgrow his original gift. Gordon, his citation notes, is a kind man making a difference in the lives of families in North Liberty, doing so without fanfare, because he genuinely wants to pass on his love of biking.
Doak joins previous inductees Russ Gerdin, a philanthropist and founder of Heartland Express; Dave Hubler, a volunteer firefighter with 25 years of service, dedication and sacrifice; Tom Salm, who led North Liberty forward with vision, consensus and selflessness as mayor; and Natlie Wilkerson, who helped to found the North Liberty Community Pantry.