Smith Appointed to Fill City Council Vacancy
Posted on: May 28, 2019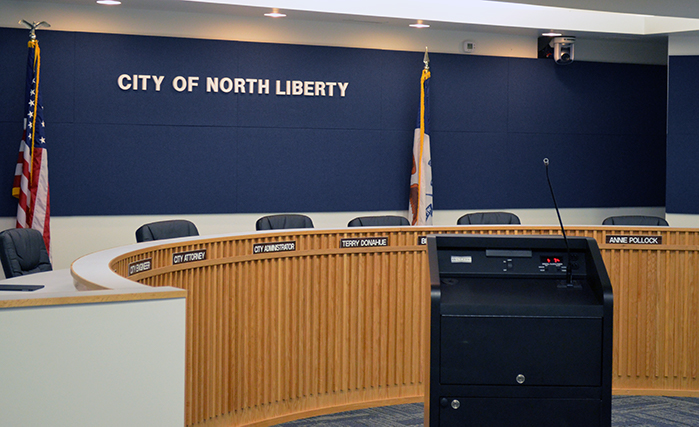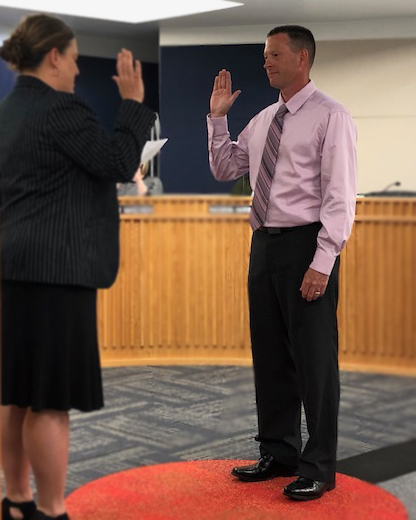 On May 28, the North Liberty City Council appointed Brent Smith to fill its vacant city council seat. The vote was unanimous.
Smith was sworn in and seated following the vote.
The appointment will last until the canvasing of the vote following the Nov. 5, 2019, regular city election. (The remainder of the term will be filled on that ballot, along with three other city council seats.)
The vacancy was created by Jennifer Goings's resignation, which she submitted due to relocating for her family. The council solicited applications from interested residents, invited each applicant to give a brief presentation and answer questions from the council.
Eligible electors of North Liberty have the right to file a petition calling for a special election with the city clerk through June 11. To be valid, a petition calling for special election must have 74 signatures.