North Liberty Library's Summer Reading Program Begins June 14
Posted on: June 1, 2021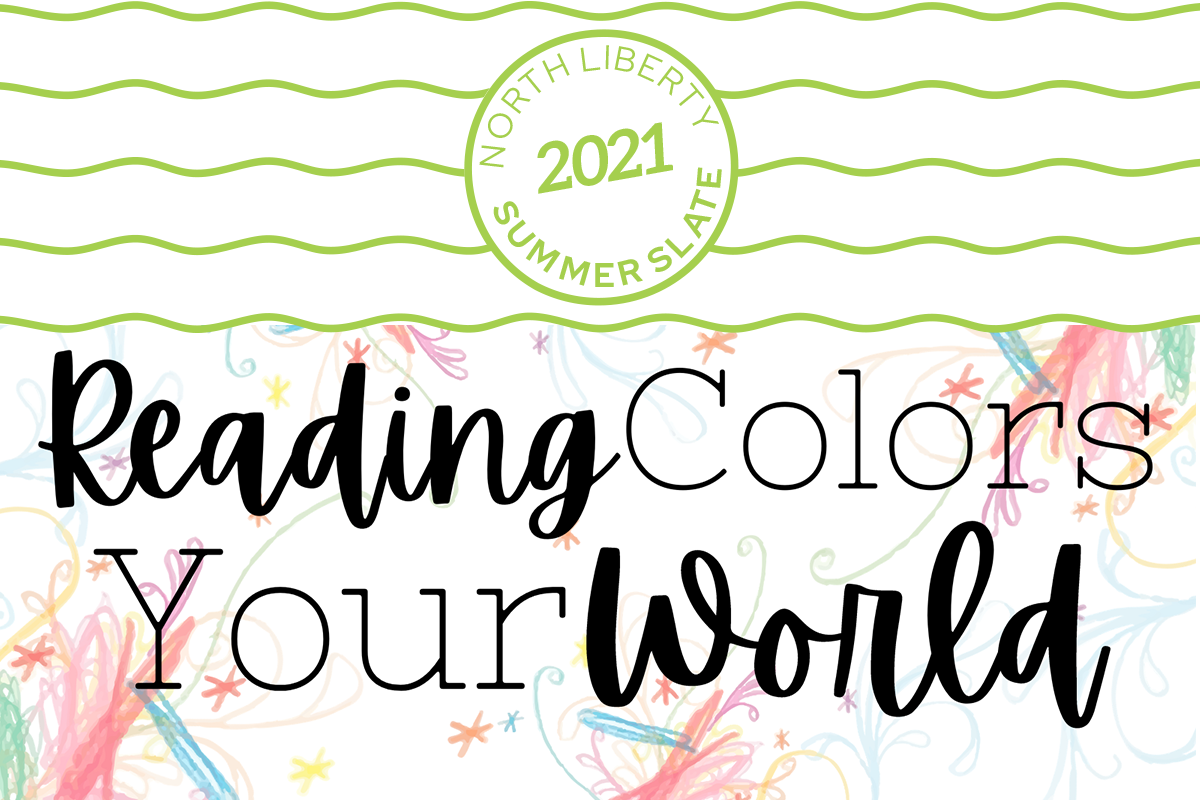 All ages are invited to participate in the North Liberty Library's Summer Reading Program. This summer's "Reading Colors Your World" themed program challenges participants to complete 36 reading or activity sessions between June 14 and July 31, 2021, to benefit local nonprofits.
Register
Sign up online or in the Beanstack mobile app. A registration video tutorial is available if you need assistance.
This year, instead of receiving a T-shirt upon completion of the program, participants will select a local nonprofit as a required activity within Beanstack. At the end of the summer, $5 will be donated for each person who completes the Summer Reading Program to these nonprofits by the Summer Slate sponsors up to a total of $3,000.
Log to give
Participants must log 36 reading or activity sessions to complete the program and earn the donation for their selected nonprofit. Points can, of course, be earned by logging minutes read, but also by attending events such as Little Miss Ann, a Movie on the Lawn, visiting North Liberty's Fairy Trail or going on a bike ride.
Neighborhood challenge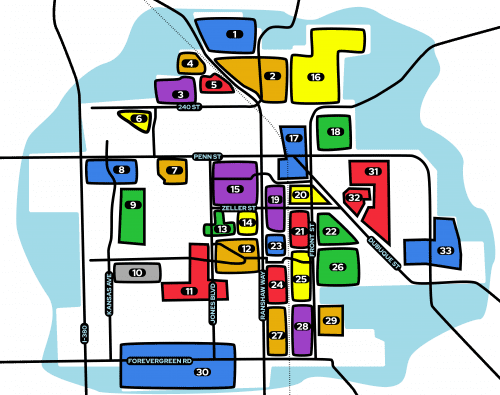 To encourage readers all across town to participate, North Liberty's Neighborhood Ambassadors have teamed up for a SRP Neighborhood Challenge.
Indicate your neighborhood in Beanstack so ambassadors and library staff can include you in the participation leaderboard between neighborhood color zones, which will be updated each Monday on the library's Facebook page. At the end of the summer the neighborhoods within the leading color zone will earn a visit from an ice cream truck for complimentary treats.
Library pop-ups
The library is popping up in neighborhoods in June. Stop by to sign-up for a library card, the Summer Reading Program, play jumbo games, get free books (to keep!) and crafts to take home.
Deerfield Park: Thursday, June 3, from 6:30 to 8:00 p.m.
Penn Meadows Park: Wednesday, June 9, from 10:30 a.m. to 12 p.m.
Centennial Park: Saturday, June 12, from 4:30 to 6:30 p.m. during Concert in the Park.
More fun
North Liberty Library's Summer Reading Program is just one of over 35 events and programs on North Liberty's Summer Slate. A partnership between city departments and supported by Veridian Credit Union, South Slope, Shive-Hattery, Hills Bank, GreenState Credit Union, and Eastern Iowa Airport – CID, the Summer Slate is designed to provide free events that can easily adjust to the changing public health landscape for our community. Explore the schedule at northlibertyiowa.org/SummerSlate.
Still have questions?
Contact the library at (319) 626-5701.
Registration tutorial