Community Activity Highlights for September 2023
Posted on: August 17, 2023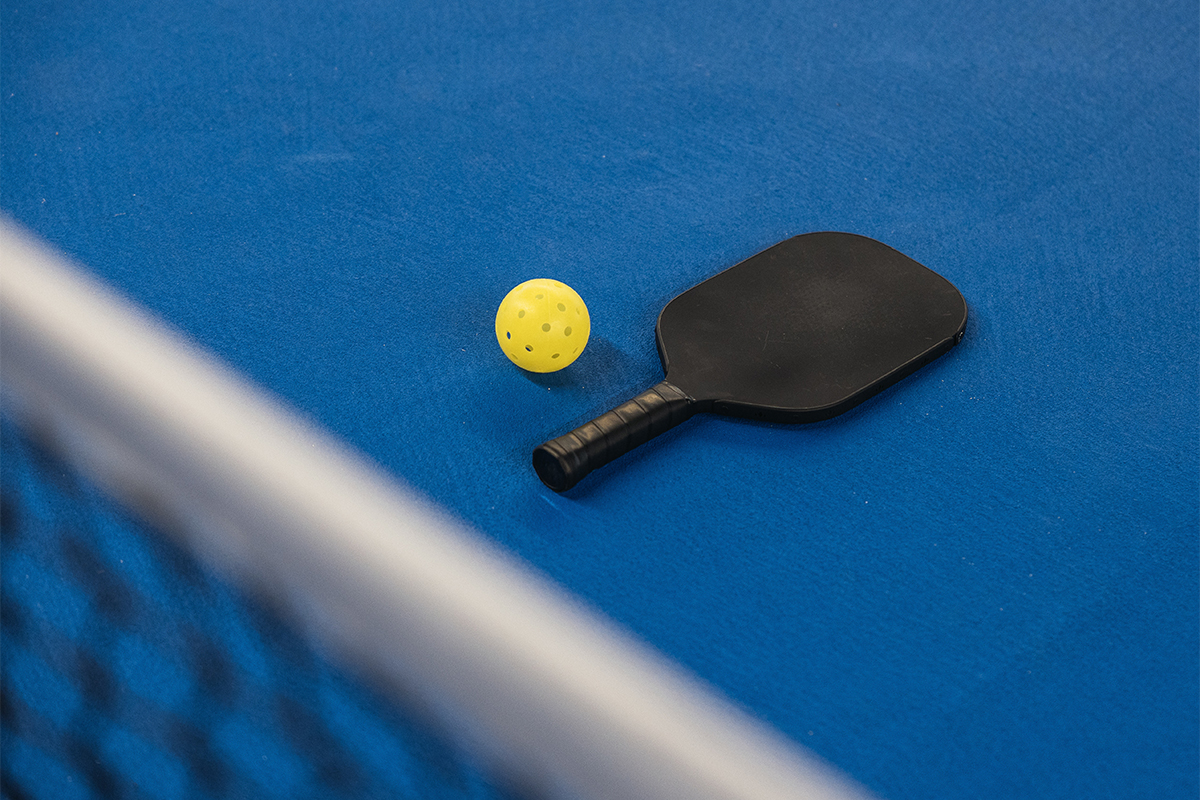 You can get a copy of the full guide to classes and programs in our Community Center, published three times each year, in person at the Community Center or online. These highlights of the coming month are published on the third Thursday of each month. You can sign up to have this emailed to you at northlibertyiowa.org/subscribe.
News & Updates
The Community Center will be closed on Monday, Sept. 4, for Labor Day.
The indoor pool will be closed for repainting beginning Sunday, Sept. 10. The pool is expected to reopen on Monday, Oct. 9.
During the month of September, the library is hosting a costume drive with donation boxes available in the library and rec center to collect gently used Halloween costumes for ages birth to 12 (no wigs or makeup, please). The public can shop the free Costume Closet on Sunday, Oct. 1, from 1 to 4 p.m. in the library.
City Slate Events
There's always something free and fun to do in North Liberty. The City Slate offers events all year long, and are made free with the support of Centro, Inc, The Family Dental Center, The Eastern Iowa Airport – CID, Hills Bank, MidWestOne Bank, Shive-Hattery, South Slope Cooperative, University of Iowa Hospitals & Clinics, Urban Acres Real Estate and Veridian Credit Union. More at northlibertyiowa.org/cityslate.
Iowa vs. Iowa State Community Watch Party
Sept. 9, 1:30 p.m., Colony Acres, 1150 Front St., Free
Join us for football on the farm. Sport your favorite black, gold or cardinal attire and watch the Iowa Hawkeyes and Iowa State Cyclones face-off in the annual rivalry (2:30 p.m. kickoff) on a 10-by-17-foot LED screen. Entry, door prizes and attractions to keep the kids entertained are free, with food and drink available for purchase. Learn more
Neighbors & Flavors
Sept. 17, 12 – 2 p.m., Ranshaw House, 515 Community Drive, Free
Celebrate Welcoming Week with live music from the band TURKANA, a free Mediterranean meal and connection with local organizations supporting immigrants in our community.
Other Special Events
Community Center Open House
Sept. 14, 6 – 8:30 p.m., Community Center, 520 W. Cherry St., Free
Learn about the many different programs that the Community Center has to offer. Enjoy free fitness classes (free childcare will be available), One Community, One Book as well as promotional recreation membership deals and prizes.
Totally Murdered
Sept. 15, 5:30 – 8:30 p.m., Ranshaw House Lawn, 515 Community Dr., $50
A mystery theatre dinner to benefit Building North Liberty's Next Stage. 80s attire encouraged for this interactive event. Tickets are limited and include the show, buffet dinner, BYOB and pride in supporting North Liberty's plans to transform Centennial Park into a magnetic gathering place. Childcare is available for $10.
Book Sale
Sept. 21 – 23, during Library hours, Library, 520 W. Cherry St.
The FRIENDS of the library book sale is back this fall. Shop the sale Thursday, Sept. 21, through Saturday, Sept. 23, during normal library hours in the library. Cost is $20 for as many books as you can fit in the provided bag, or a free-will donation for small purchases.
Star Party with TAKO
Sept. 23, 6 – 9 p.m., Penn Meadows Park, 320 N. Dubuque St., Free
Take A Kid Outdoors offers this event to view planets, stars and other celestial bodies with help from local amateur astronomers. We'll listen for owls and other nocturnal creatures. Come early to see Jupiter in the daytime, and stay for nighttime snacks including gourmet s'mores and refreshments.
Babies, Toddlers & Preschoolers
Binspire Messy Playdate
Sept. 9, 1 – 2:30 p.m., Community Center, 520 W. Cherry St., $15
A fun and messy way for kids to have fun, while saving you the cleanup, with stations of paint, water, mud, shaving cream, and more for kids to get messy. These child-led, open-ended play sessions encourage creativity, build confidence, and help children experience new textures and practice social skills. Geared for ages three to eight years old.
Register
DoodleBugs
Sept. 25, 10:30 a.m., Library meeting rooms, 520 W. Cherry St.
Surprise! Pop in to make a party pop-up mini-book that you can enjoy over and over. It's part paper engineering, part sculpting, all fun (and no confetti to clean up)! Every Doodlebugs class starts with a story and ends with imagination and creation. Book content is geared toward pre-kindergarten, but all ages are welcome.
School-Aged Youth
JOI Club
Sept. 18, 6:30 – 7:30 p.m., Library, 520 W. Cherry St.
Join the Junior Optimists, an enthusiastic group of young people who complete fun projects and activities to improve our community and better the lives of all around us! Potential members, kids in fourth through eighth grade, can join at any point in the year. Regular JOI Club meetings are the first and third Mondays of each month.
North Liberty Youth Council
Sept. 7 & 21, 4:30 – 6:00 p.m., Ranshaw House, 515 Community Dr.
The North Liberty Youth Council invites local high school students to engage more deeply with the city, develop leadership skills, support the community through service projects and advocate for other young people in North Liberty. Regular meetings are the first and third Thursdays of each month. Learn more and apply for the 2023-2024 cohort at northlibertyiowa.org/youthcouncil.
Apply to join
Adults & Senior
Pickleball Lessons
Beginner: Sept. 7 & 14, 11:30 a.m. – 12:30 p.m., Penn Meadows Park, $25
Intermediate: Sept. 21 & 28, 11:30 a.m. – 12:30 p.m., Penn Meadows Park, $25
Pickleball is one of the fastest growing sports around. It's easy to learn, and here's your chance to get more involved. The first two-week session will focus on beginners and teaching the basics of the game, including the rules, keeping score and serving. The second session will be geared towards players looking to learn strategy and doubles play. For both sessions, the courts will be available until at least 1 p.m. so participants can stay for an additional practice and play with other players.
Register by Aug. 31 for beginner Register by Aug. 31 for intermediate
Trivia Night at the Library
Sept. 7, 6:30 pm, Library, 520 W. Cherry St., Free
Who doesn't love a good battle of the brains? Bring your friends for a night of trivia, snacks and small prizes! Teams can be made up of five people or less. Join us every other month on the first Thursday.
One Community, One Book – North Liberty
Sept. 14, 6:30 pm, Library, 520 W. Cherry St., Free
This year's book is The Farm by Joanne Ramos. Told from the perspective of four women, The Farm explores gender, race and class, and who has access to power, freedom and choice. Join the North Liberty Library for our community's discussion.
Men's Basketball
Sundays Sept. 10 – Nov. 19, 4 – 8 p.m., Recreation Center, 520 W. Cherry St., $400/team
Competitive play in our officiated 5-on-5 league for men 18 years and older who are out of high school.
Register by Aug. 27
Adult Co-ed Volleyball
Sundays Sept. 10 – Dec. 10, 12 – 3 p.m., North Bend Elementary, 2230 St. Andrews Dr., $95/team
Fun six-player, self-officiated league with two 6-team divisions for anyone beyond high school.
Register by Aug. 27