Stay Home, Stay Active Program Continues in August
Posted on: July 31, 2020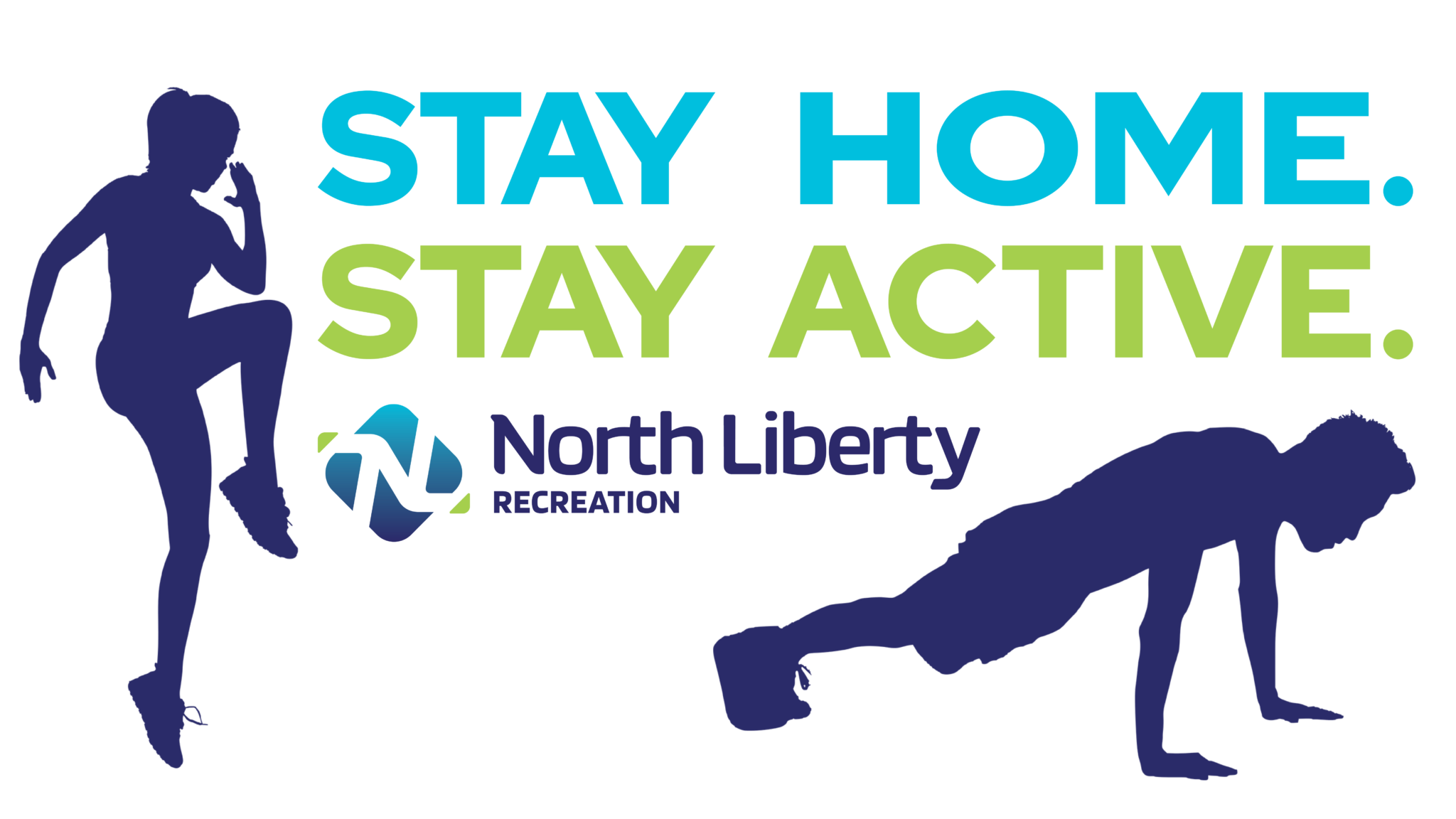 North Liberty Recreation is continuing its partnership with local instructors to bring free home workouts online during the COVID-19 pandemic.
Many of the classes offered in June and July will continue in August.  Offerings include strength conditioning, aerobics, and cardio training for all fitness levels. Full class descriptions can be found within the Facebook events on the Events tab of the City's Facebook page. Videos will broadcast live in the discussion section at the time of each event for participants to follow along. The videos will also remain posted in the Facebook events for viewers to participate at any time after the event that works for their schedule.
Instructors Jackie Maher, Sandi Cook, and Jennifer Long have generously volunteered their time to offer a range of exercises to the community for free.
August Class Schedule:
Mondays & Wednesdays
5:45 – 6:30 p.m. Zumba with Jackie Maher
6:00 – 7:00 p.m. Body Sculpt with Sandi Cook
Tuesdays & Thursdays
6:00 – 6:45 p.m. Body Blast with Sandi Cook
Sundays
12:00 – 1:00 p.m. Penalty Box with Jennifer Long
Stay up to date on the North Liberty Community Center facility closures at northlibertyiowa.org/government/covid-19.